"There is no Wi-fi in the forest, but I promise you will find a better connection."
Primitive, Dispersed, Backountry? Which do I use?
The backpacking world is filled with jargon, and sometimes it can get confusing - especially when similar sounding words are used interchangeably, but truly have different meanings.
Knowing the difference between types of camping can save you a headache while planning for a trip. After all, you don't want to reserve a backcountry site when you meant to rent a campsite at a campground... You see what I mean.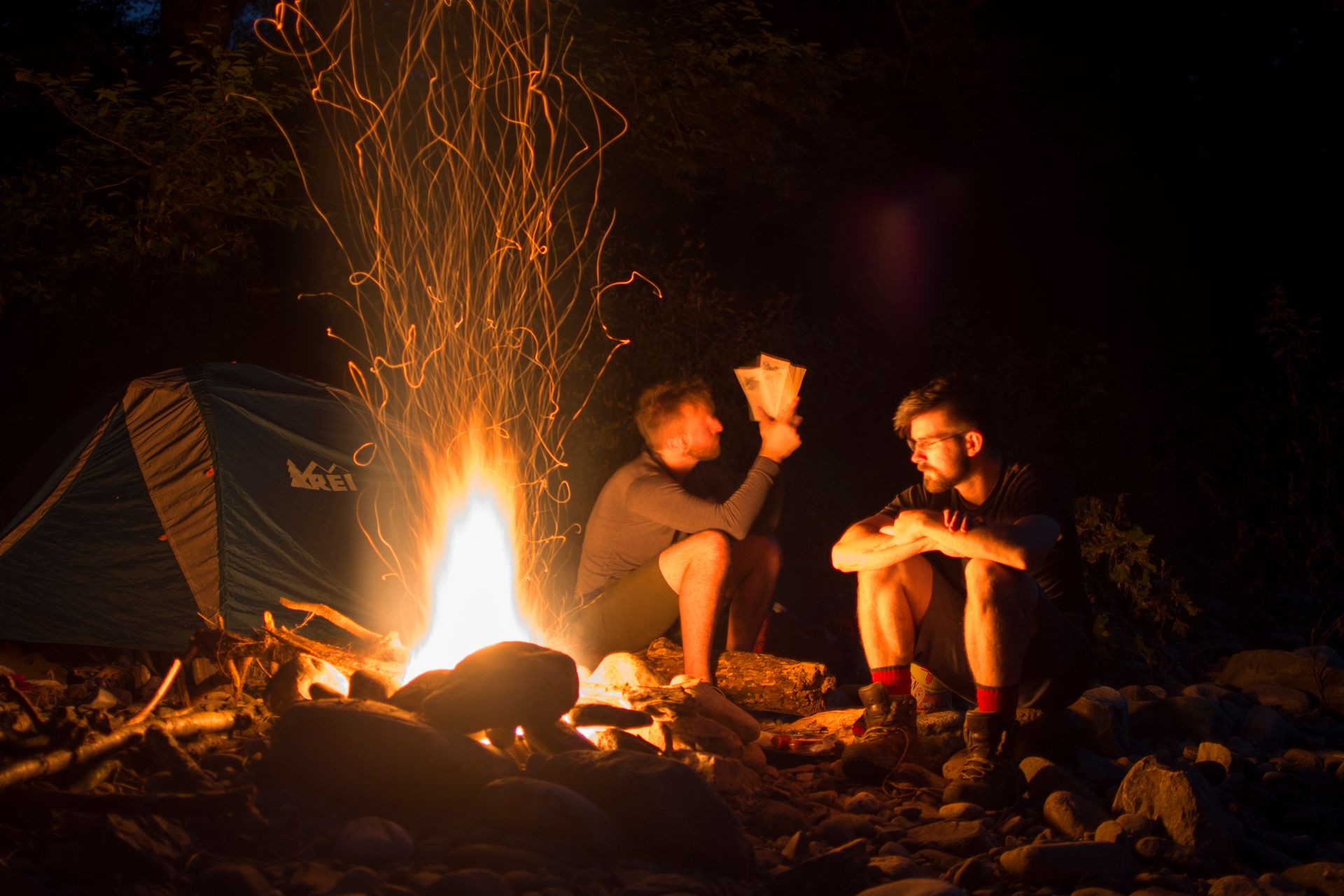 Due to conservational efforts, parks take camping seriously. When they post "No Camping" they mean it. At the same time, government websites are notoriously behind on current information, and finding the correct rules can be frustrating. Campgrounds, backcountry sites, and primitive sites are the most common terminology used to describe the different types of camping available in a park.
Campgrounds
By far the most common of all camping areas is the campground. These sites are generally extremely accessible, close to the visitor's center, sometimes have amenities (such as water, bathrooms, and showers), and are almost always completely booked.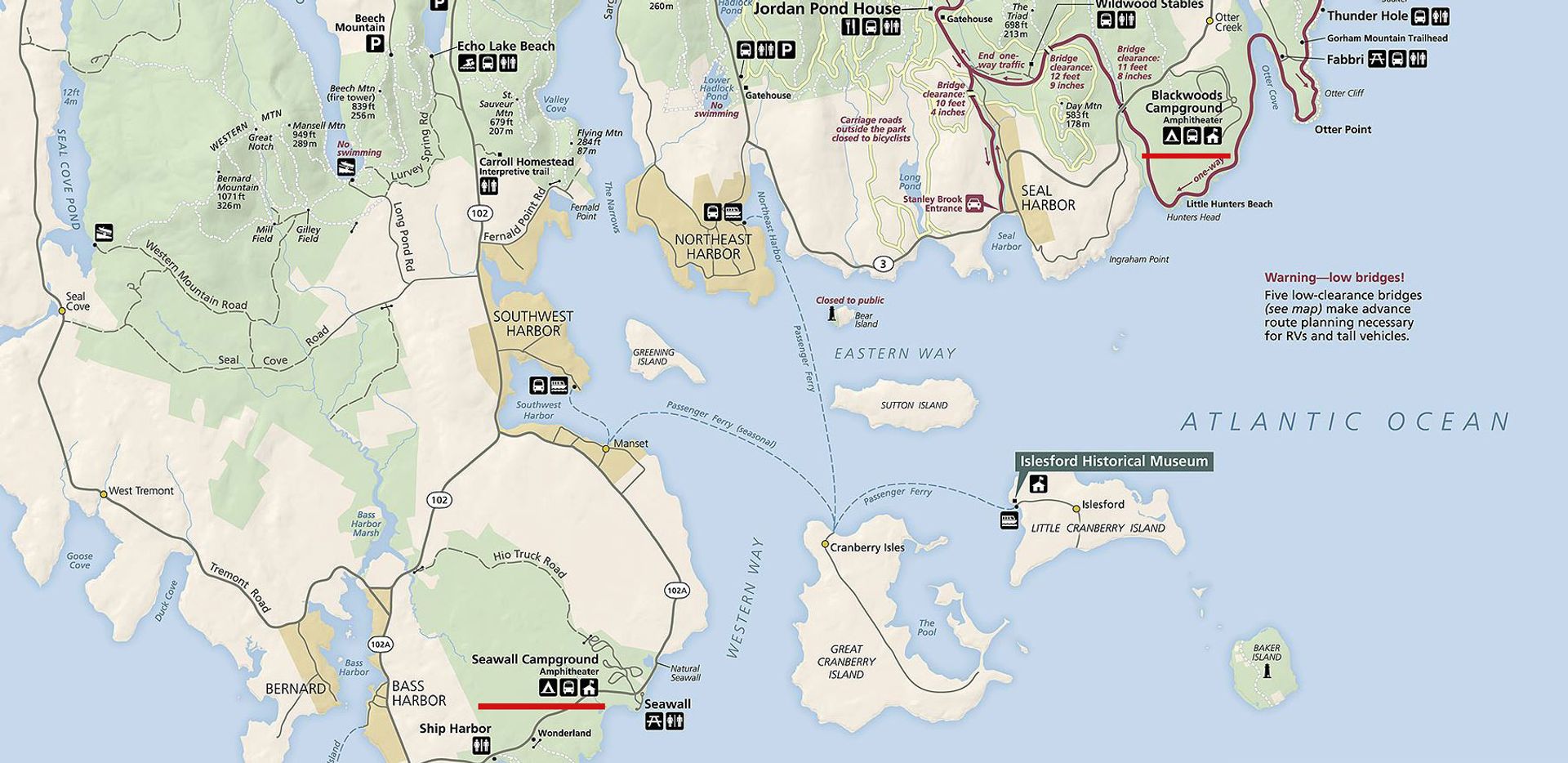 Using Acadia National Park as an example, you can see two campgrounds: the Blackwoods and Seawall Campgrounds. Notice, that those are the only two areas in the park you can camp - Acadia is one of the few National Parks that do not allow primitive camping or even have backcountry campsites available. As you can imagine, these sites fill fast. Additionally, they are usually expensive (in backpacking terms), the sites at Acadia were $35 a night, not including the park entrance fee. To reserve these sites, you usually have to look online or talk to a ranger at the park.
Traditional campsites, while not for every wilderness backpacker are amazingly convenient for young families and for those who aren't ready to plunge into backcountry camping. They are comfortable, accessible, and still cheaper than a hotel. Campsites also usually give direct access to the park's hiking trails, as well as keeping the visitors immersed in nature.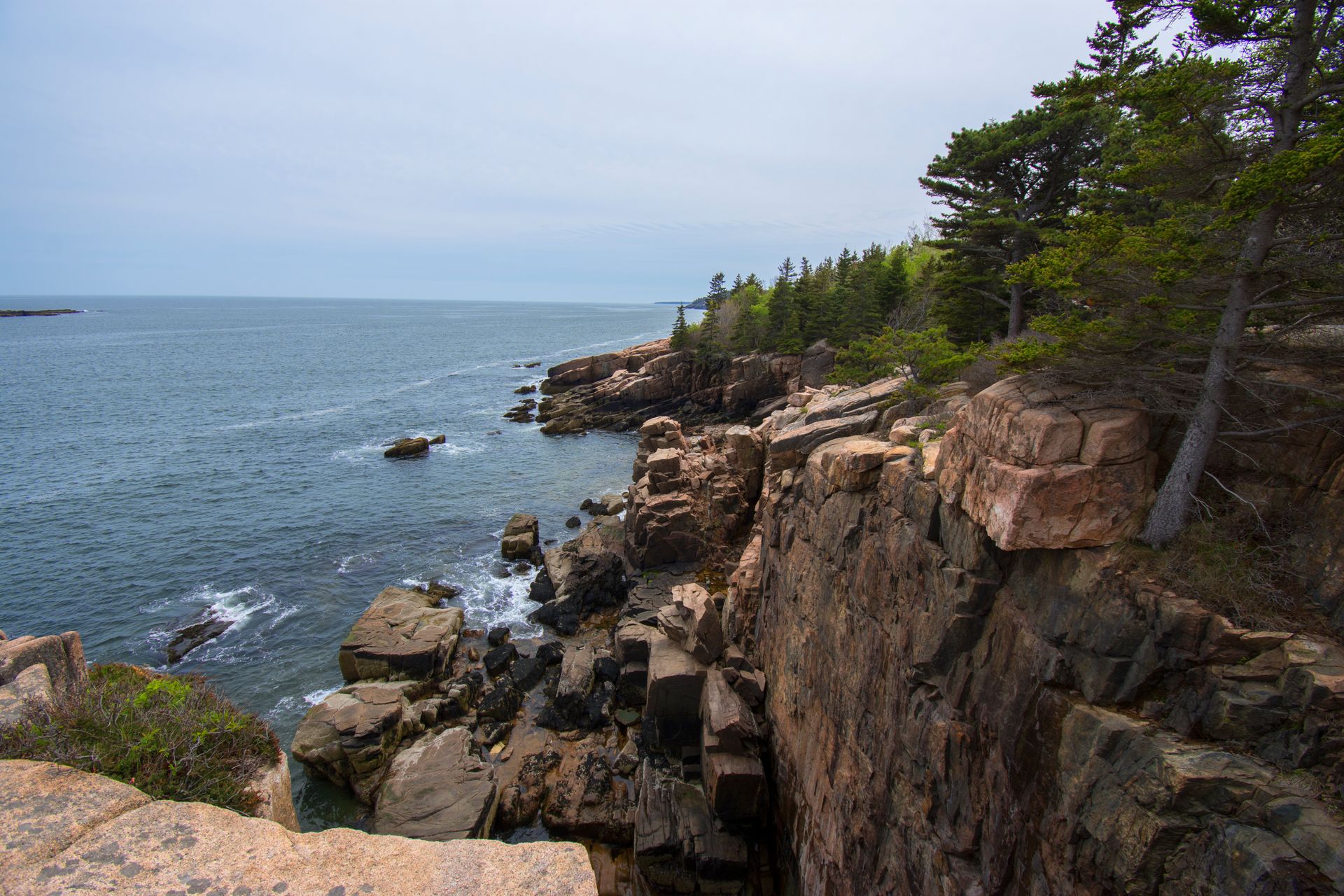 Despite not having backcountry sites, Acadia National Park is definitely still worth a visit. For those of you (like me) looking to save as much money as possible for more backpacking adventures, there is a Walmart 20-30 minutes from the park, that doesn't seem to mind a napping customer in the back of the lot.
Backcountry/Designated Sites
Backcountry or Designated sites are usually selective spots designated for one to three tents. These sites are typically spread throughout the wilderness areas of the park on popular multi-day trails. There are many reasons for this, but it is primarily used for conservation purposes. In heavily trafficked areas, the Rangers want to limit the damage done to the environment. Making semi-permanent camping areas stops campers from setting up anywhere and everywhere.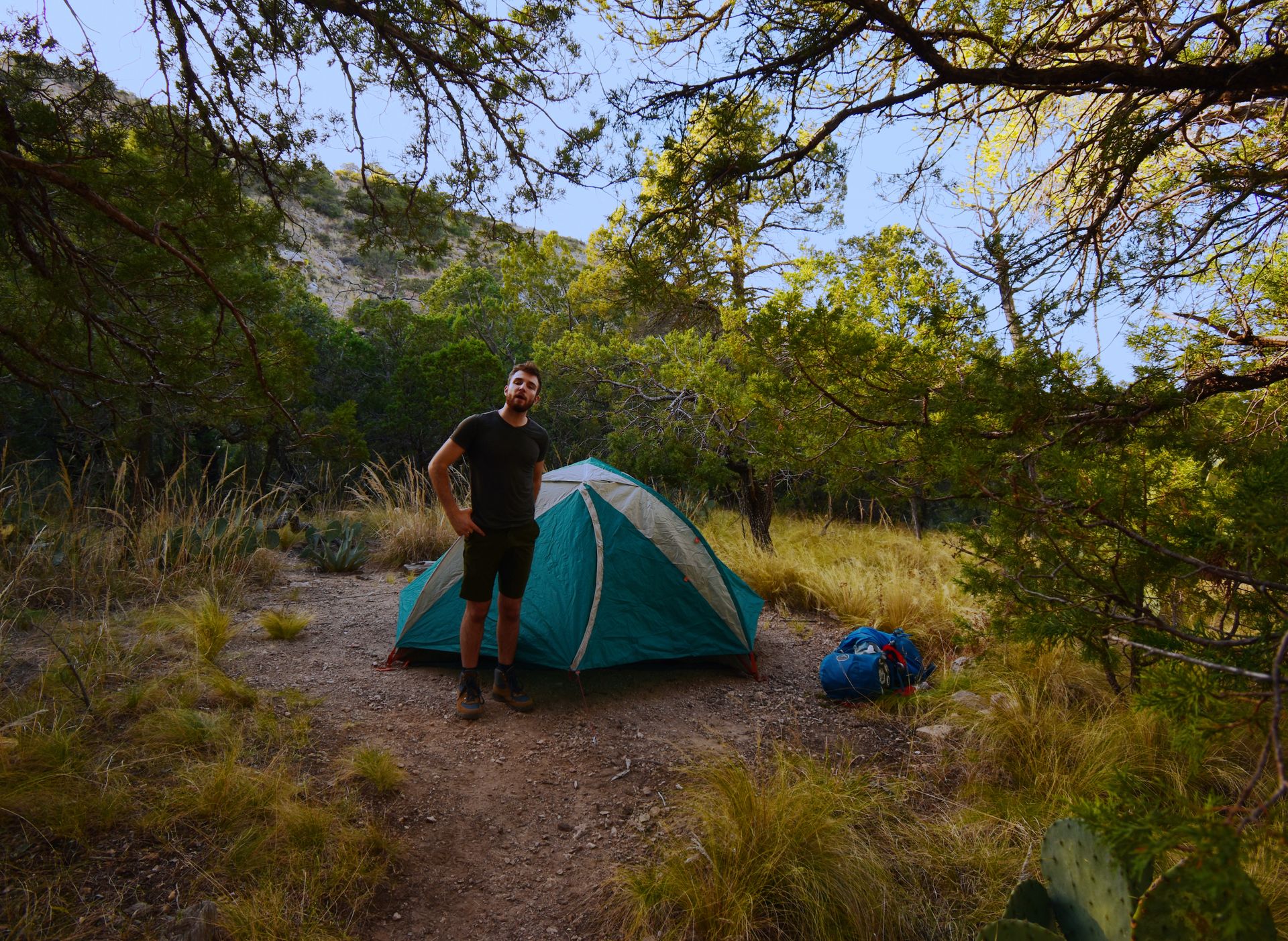 Take a look at Big Bend National Park. Looking at the overall map of the park, you can see multiple campgrounds, including the Chisos Basin, Rio Grande Village, and Castolon. These campgrounds are similar to the ones mentioned above in Acadia National Park.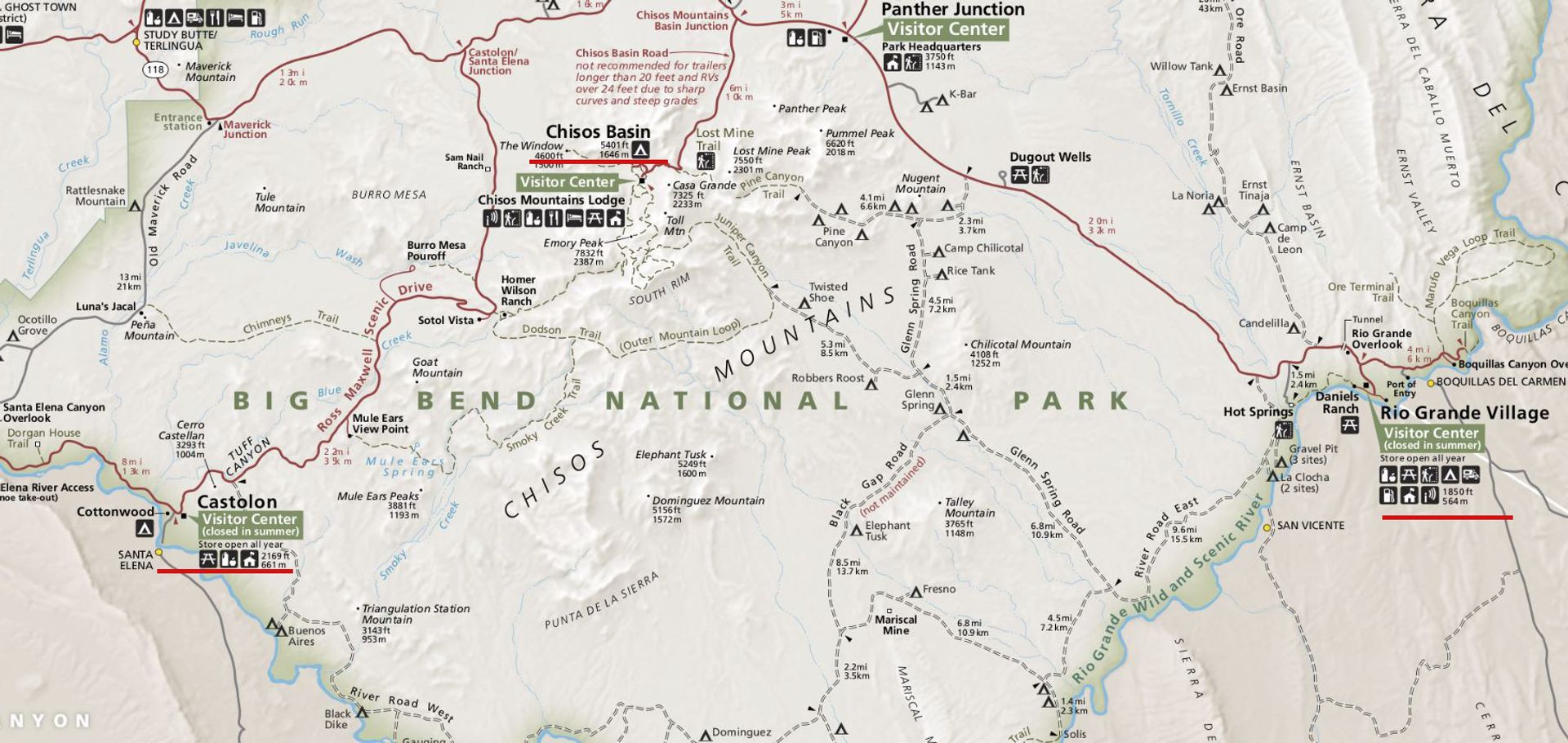 However, if you look closely at the map above, you can see other tent symbols. These, are backcountry sites. To get a better idea, Let's look at another map of the Chisos Mountain area of Big Bend.
As you can see below. There are nearly 40 extra campsites along the Chisos Mountain Loop Trail. So if campgrounds are full, always remember to check for backcountry sites. Keep in mind, these sites require a little more process to reserve than campgrounds and are usually found a few miles down a trail. While some parks allow reserving backcountry sites ahead of time, almost all parks leave at least half of the sites to be reserved in person.
To reserve these sites, you must go to the ranger's station/visitor's center, and ask for a backcountry site. Some bigger parks, such as Big Bend, even have designated wilderness permit offices. You will then sit down with a ranger and tell them of your plans. They will be glad to help plan an overnight hike and make sure you'll be able to get to your site and complete your miles for the day.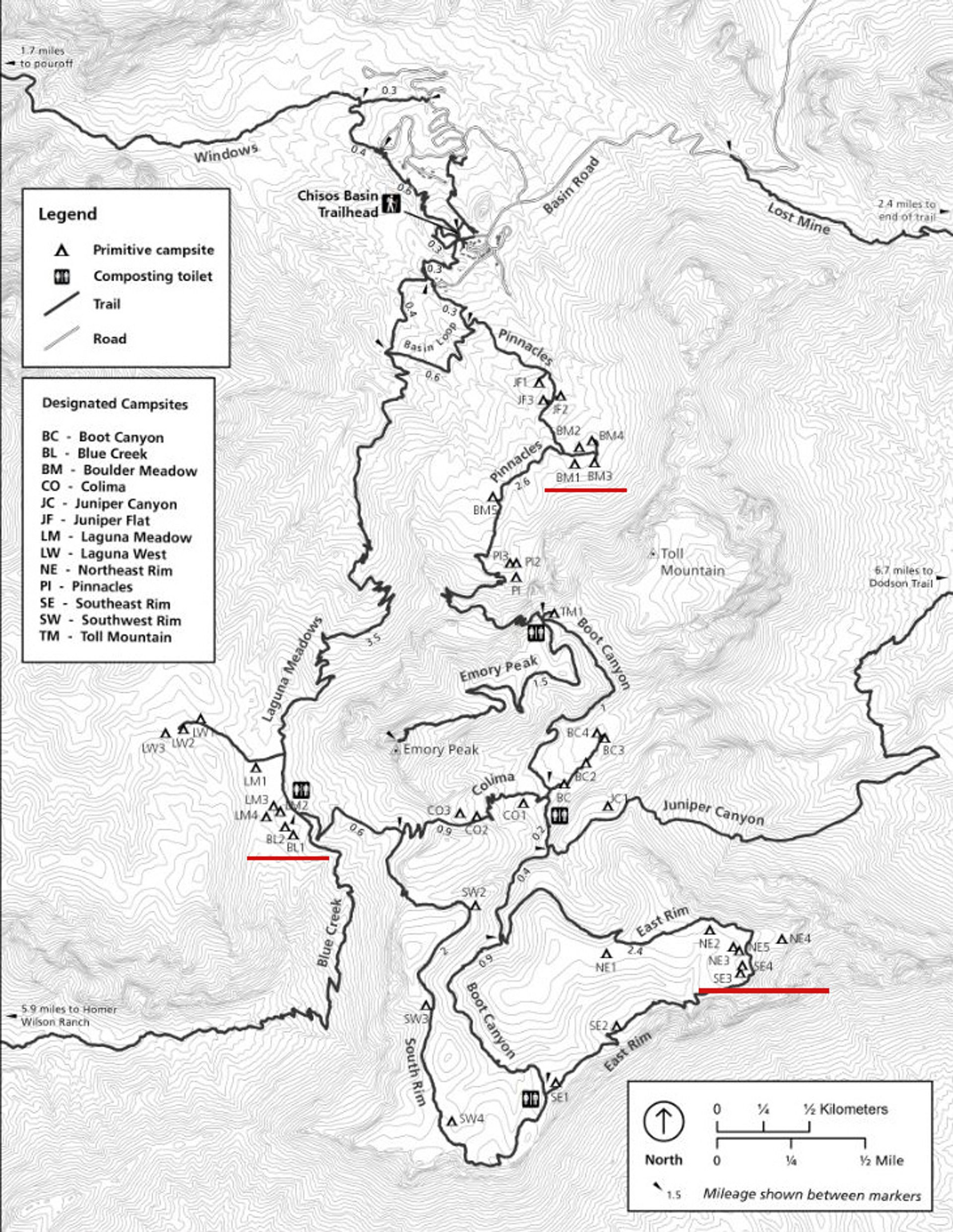 Once you have picked out your dream site, the ranger will then ask you to fill out an LNT (Leave No Trace) form stating you will abide by the rules and take everything out of the park you pack in. Along with the LNT rules, there will be a small fee, I have seen fees for backcountry sites range from $5-$15, it all depends on the park and the season. Once you pay your fee and take your permit, you are free to explore and camp in that spot for the night!
Dispersed/Primitive Camping
Primitive, Wilderness camping, or dispersed camping, generally mean the same thing. You walk out into a wilderness and set up (almost) wherever you decide. Dispersed camping, to me, is the freest form of camping available. It is the definition of true nature immersion. You still have to be careful. Fewer and fewer national parks are allowing dispersed camping due to the side effects - mostly people leaving messes, destroying the land, or starting fires.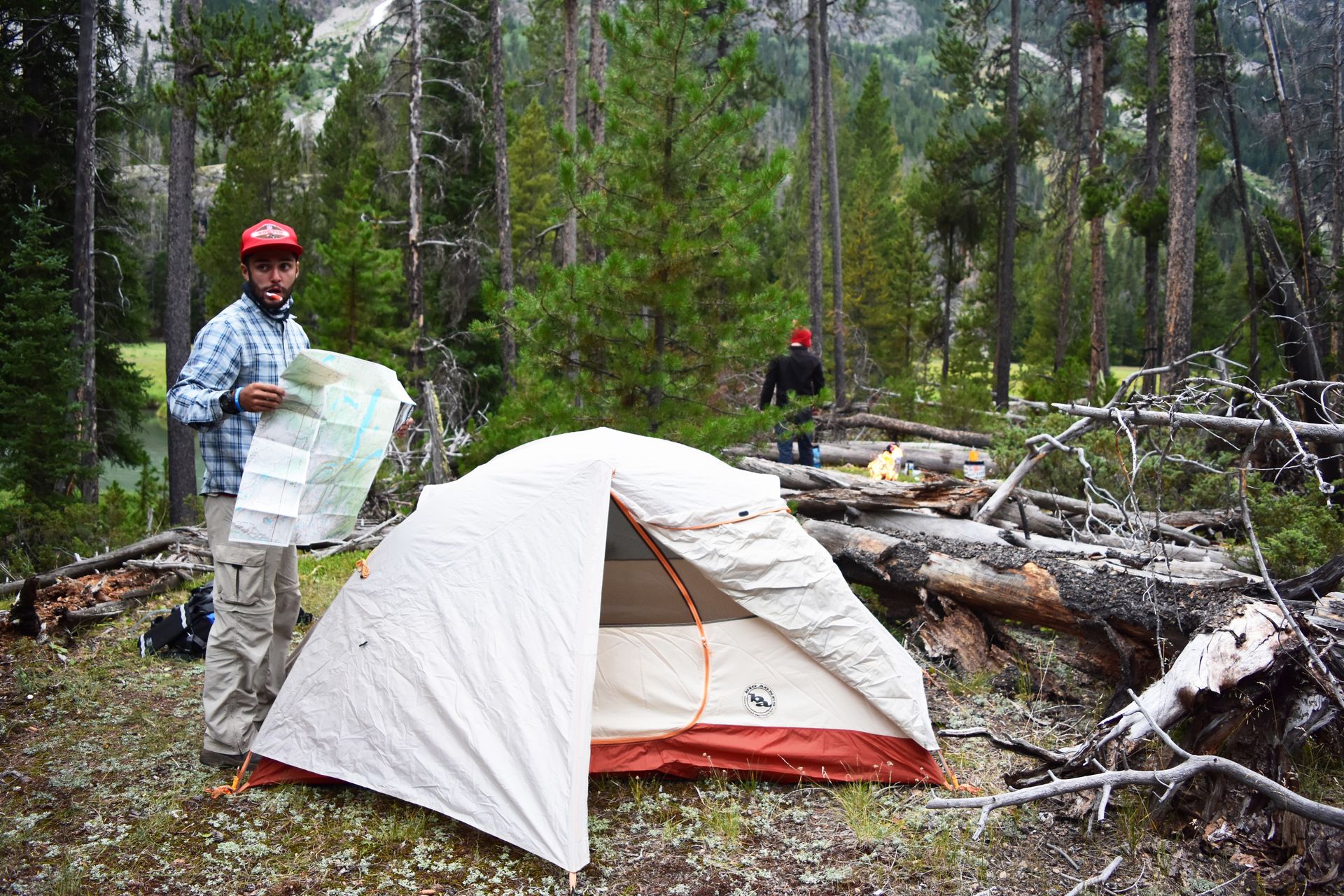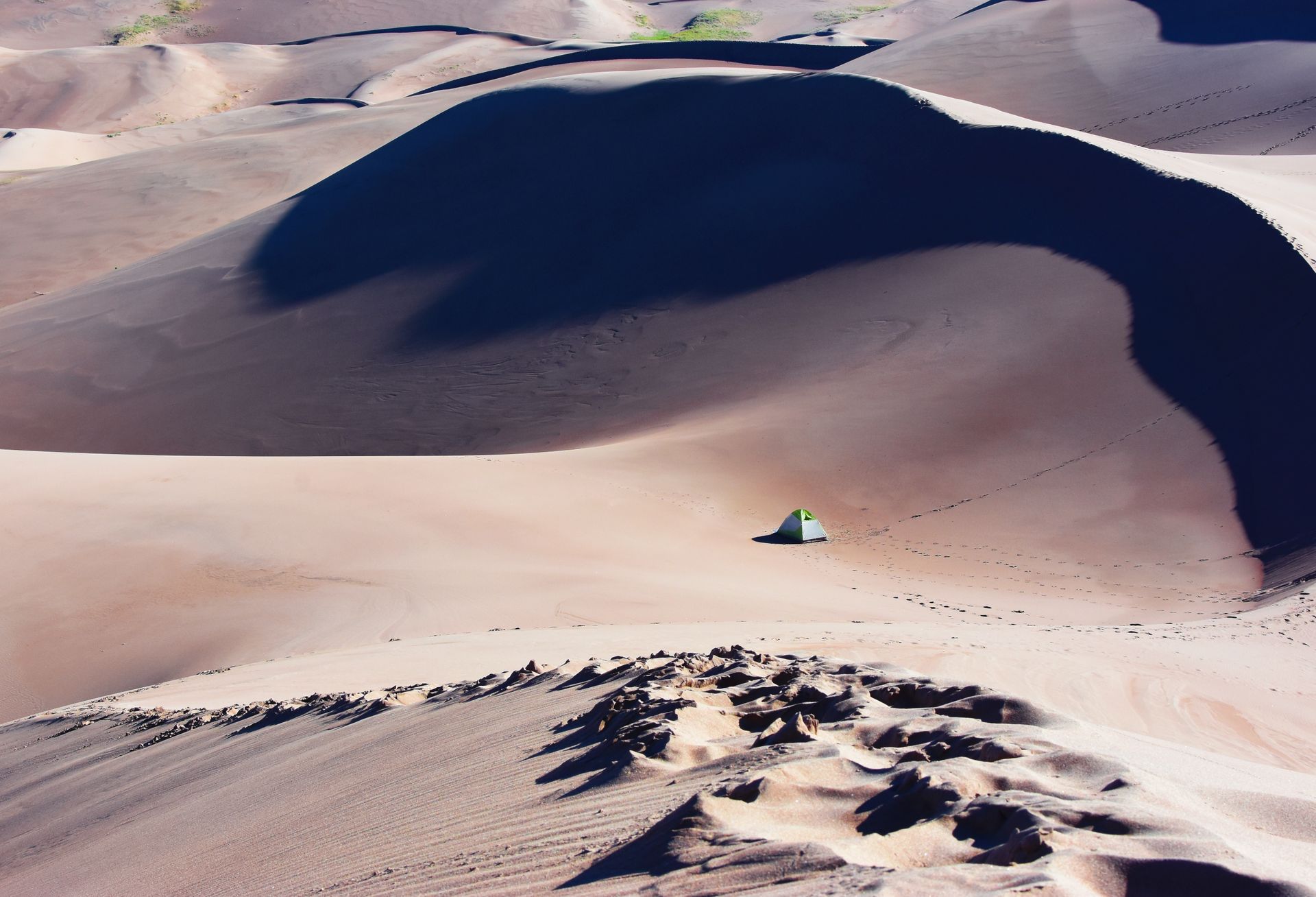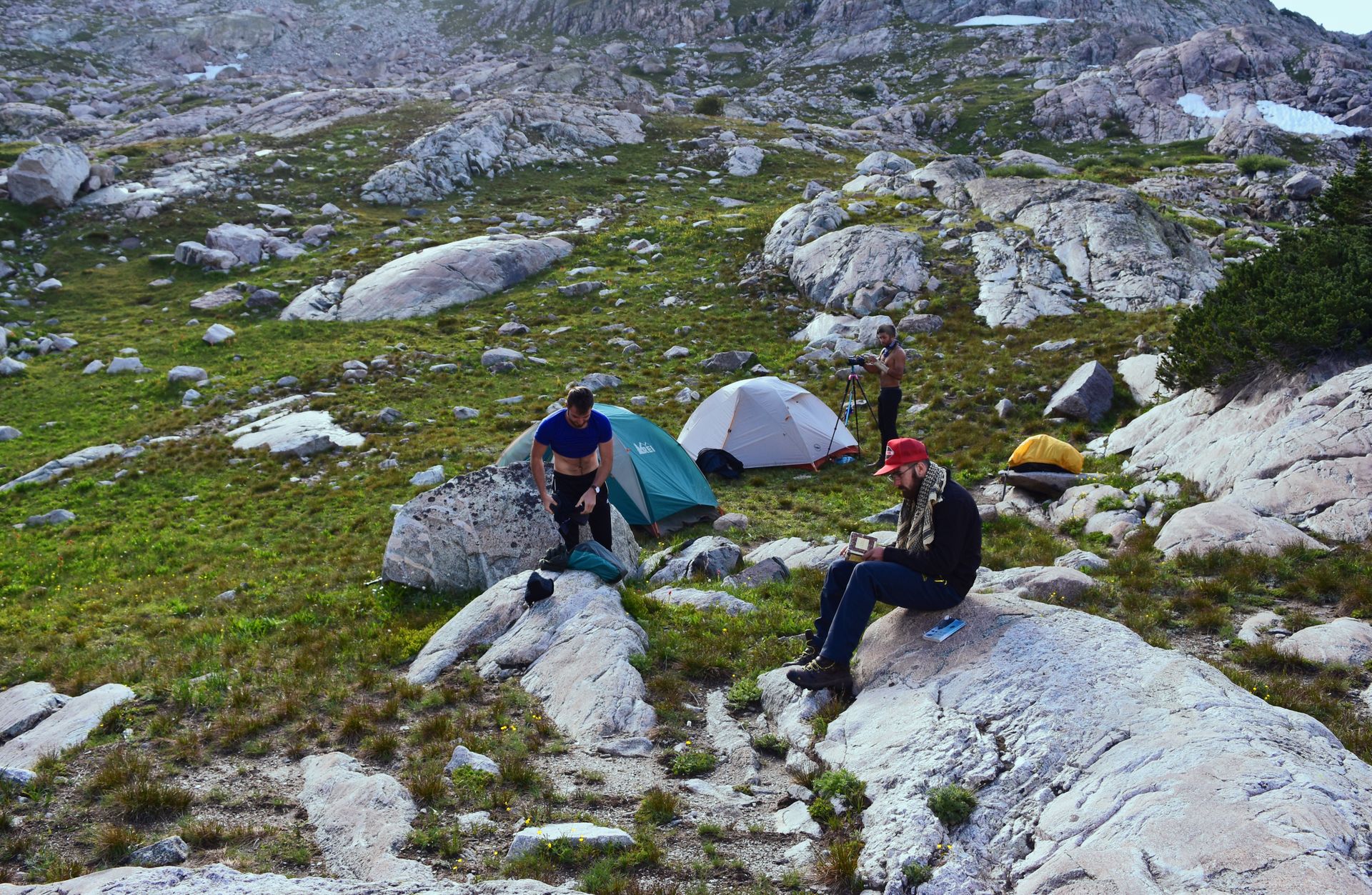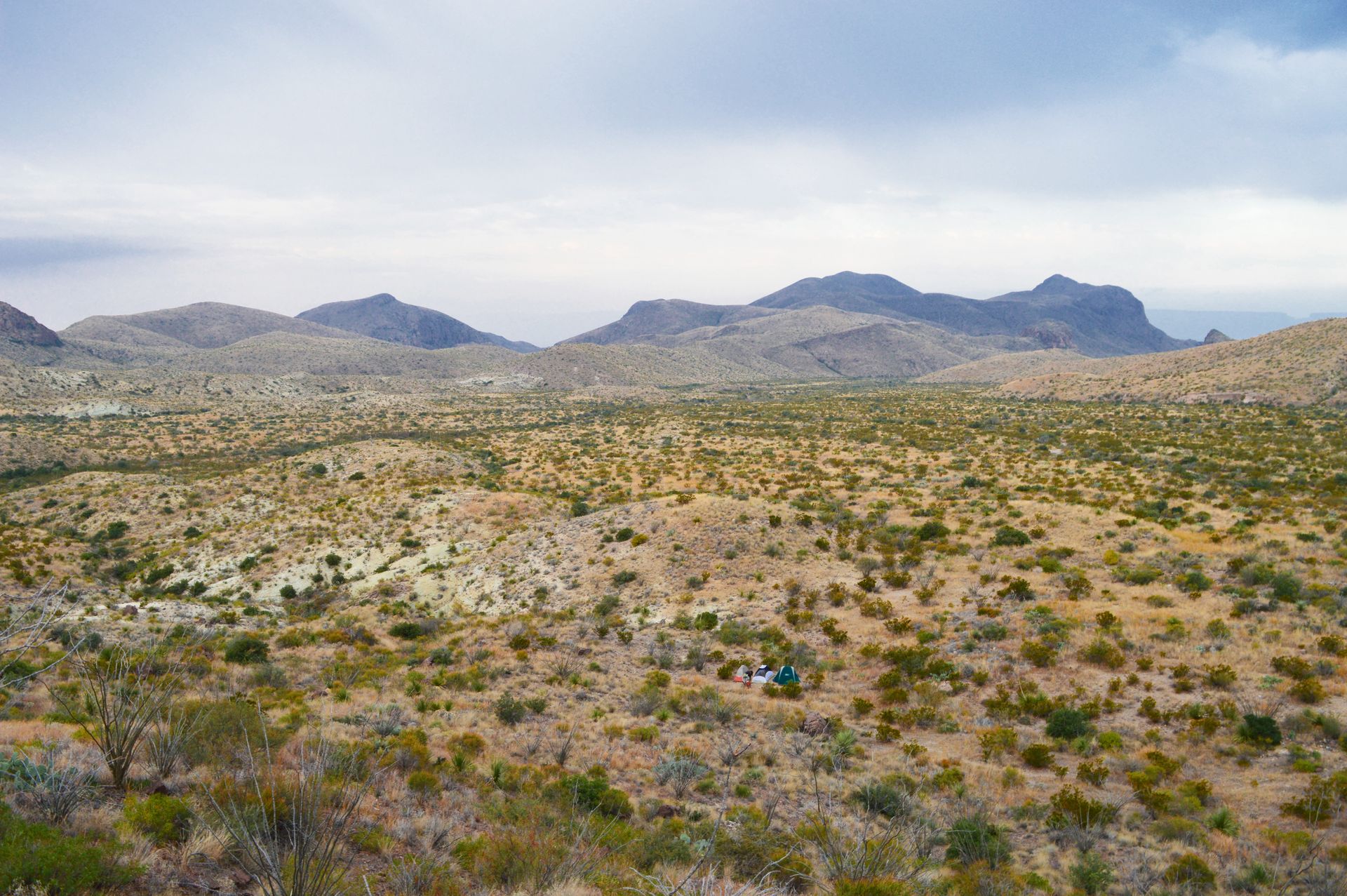 Being the least regulated, Dispersed camping can also be the most confusing. Some parks still require campers to carry a wilderness hiking permit, some areas have self-register sites, and some areas have no regulations. If you can't decide what the procedures are for the area you intend to stay, talk to a ranger, or call the ranger's station, they'll be able to explain what you need to do.
Looking one more time at Big Bend, you can see that most of the massive park is open to dispersed/wilderness camping - a stark difference from Acadia, yet they are both national parks. In fact, it looks like the only areas you can't primitive camp in Big Bend is the Chisos area where you need backcountry permits and reservations.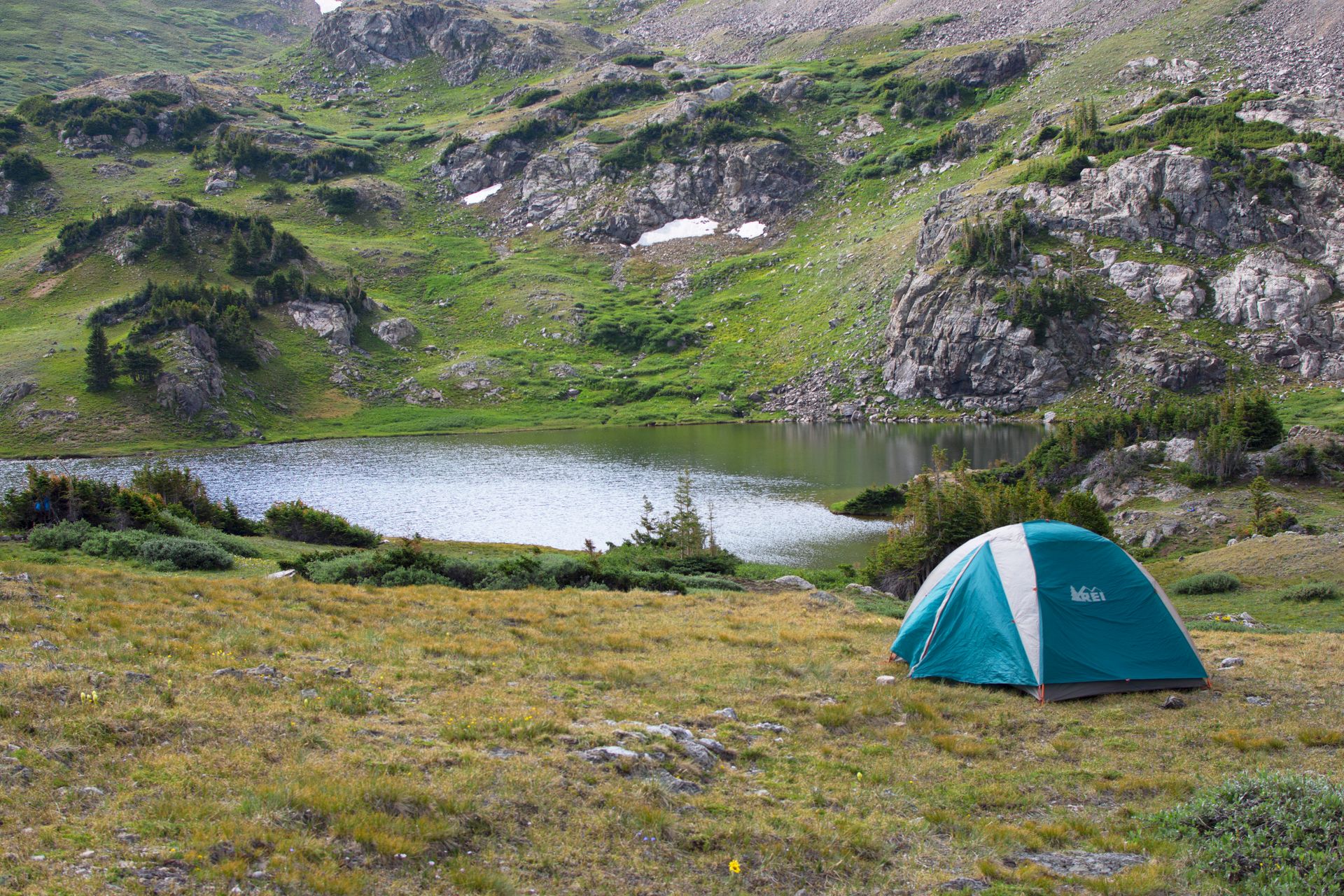 Although it seems like anything goes, there are still some rules that must be followed for primitive camping. Most parks require that camps need to be at least a half a mile away from any park road. Campers are also required (in almost all places) to camp at least 100 yards away from any historical site, trail, water source, or cliff edge. Additionally, group sizes usually can't be more than 8 although some places allow 15 or more. Finally, most areas don't allow visitors to stay for more than 14 days.
Walmart Campsites
So what happens if you are road-tripping far away from home and your destination is still hours away? You can't keep your eyes open and the next rest stop is 50 miles away. Open Google Maps and look for the nearest Walmart, chances are one won't be too far away.
Walmarts are open 24 hours a day, and they have huge, well lit, parking lots. I have spent many, many nights in the parking lot of a Walmart with absolutely no trouble. It seems to be an unspoken rule (or oversight?) on Walmart to let people stay overnight n the lot. I have even walked in with toothpaste and toothbrush in hand and cleaned up for the morning.
There are always options when backpacking and road tripping, you just have to be willing to give them a chance.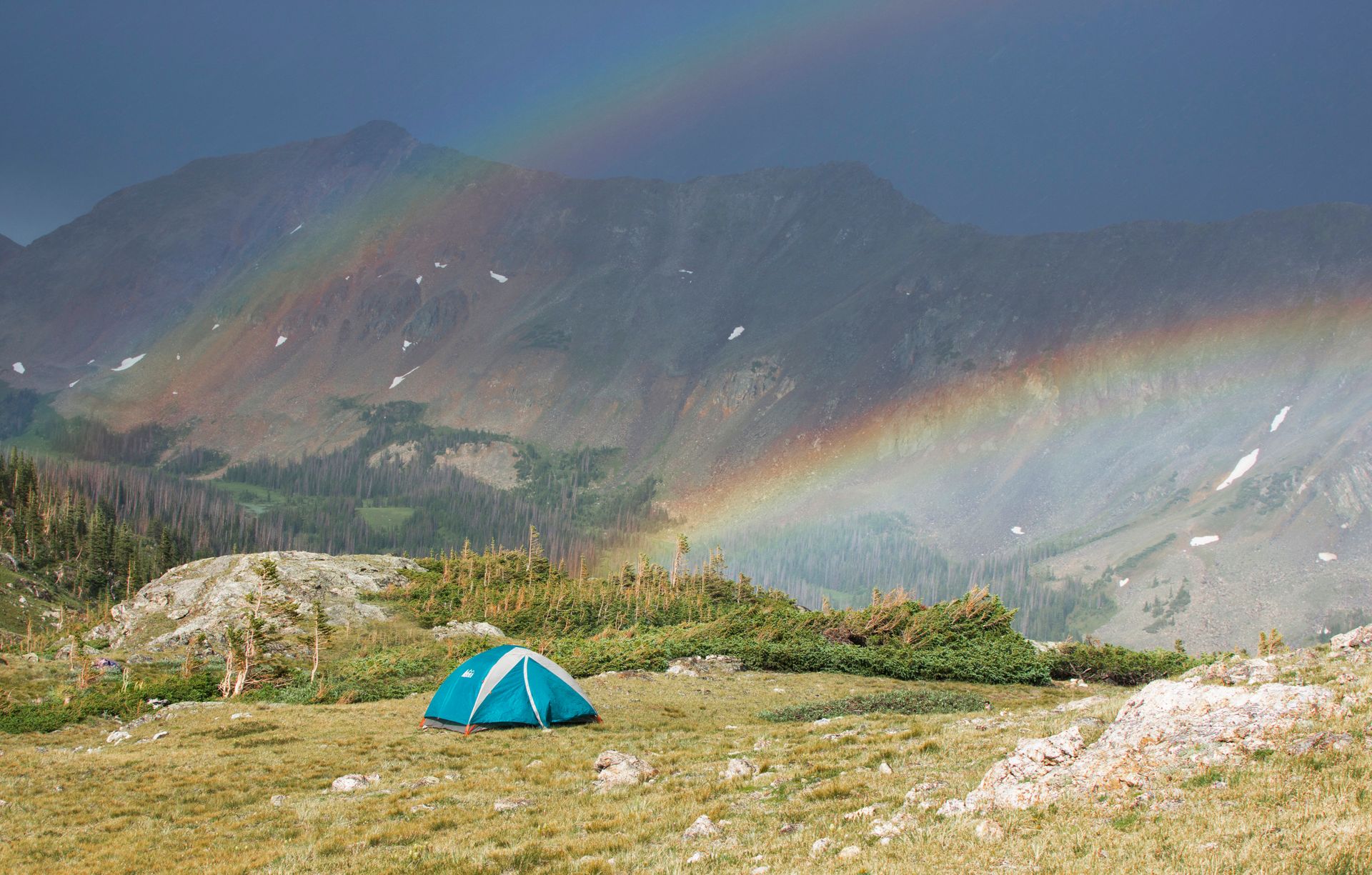 And who knows, you may set your temporary home up in a magical spot. This was a primitive site in the Never Summer Wilderness in Colorado. No permit other than a self-registration at the beginning of the hike was necessary.