"Is this place even real? How have we never heard of it?"
The Plan
My friend, John, and I had a single late evening to get out of the city and explore. I heard of Ashdown, but never knew anyone who had actually hiked it. Being a wilderness area we packed our bags and simply headed in. We only got 1.7 miles in before we had to stop for the night because it got dark quicker than expected. We hiked out in the morning.
A Quick, Beautiful Trip
It's no surprise that I've been in Utah for over a year and never heard anyone mention Ashdown Gorge. There are seemingly unlimited, absolutely stunning areas sprinkled throughout the state, and when you're that close to Zion National Park, people usually choose that over anything else. Ashdown Gorge and the surrounding area not only rival Zion and Utah's national parks but in my opinion eclipses them.
As you look at the images of the scenery below, keep in mind that we only made it 1.7 miles into the 8+ mile canyon. This wasn't an adventure, but I've never seen so much beauty packed in so little milage in almost all of my hikes, and for the place to be hardly known makes it even more mesmerizing.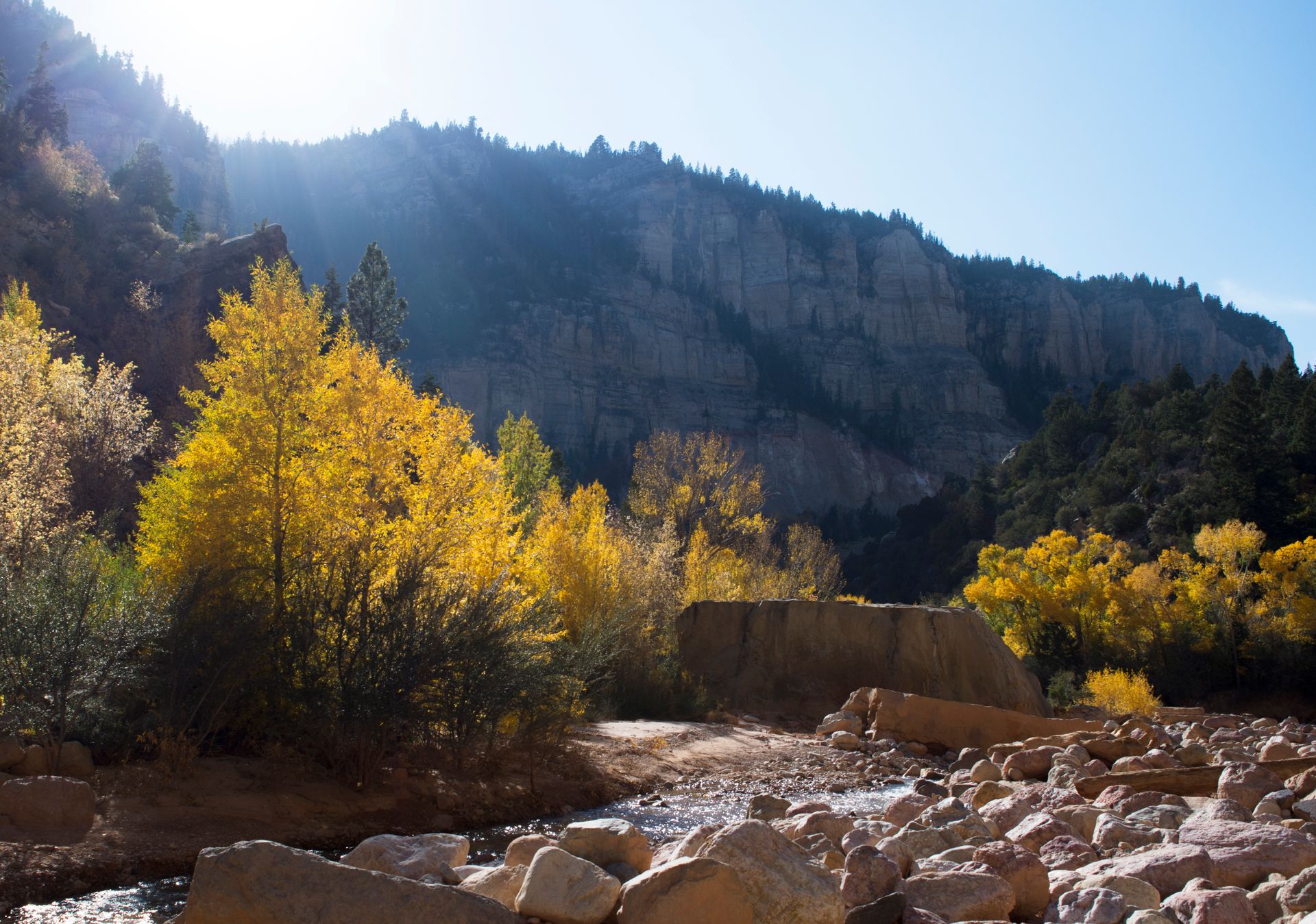 Car to Canyon
If you look the trail up on Alltrails, all you hear about it how the beginning of the hike is confusing. I have no clue what they're talking about. There's a massive pulloff/parking lot area that even Google Maps recognizes . From the parking area there's a utility road that leads right down to the creek. Once you're at the creek it's as simple as following the water upstream.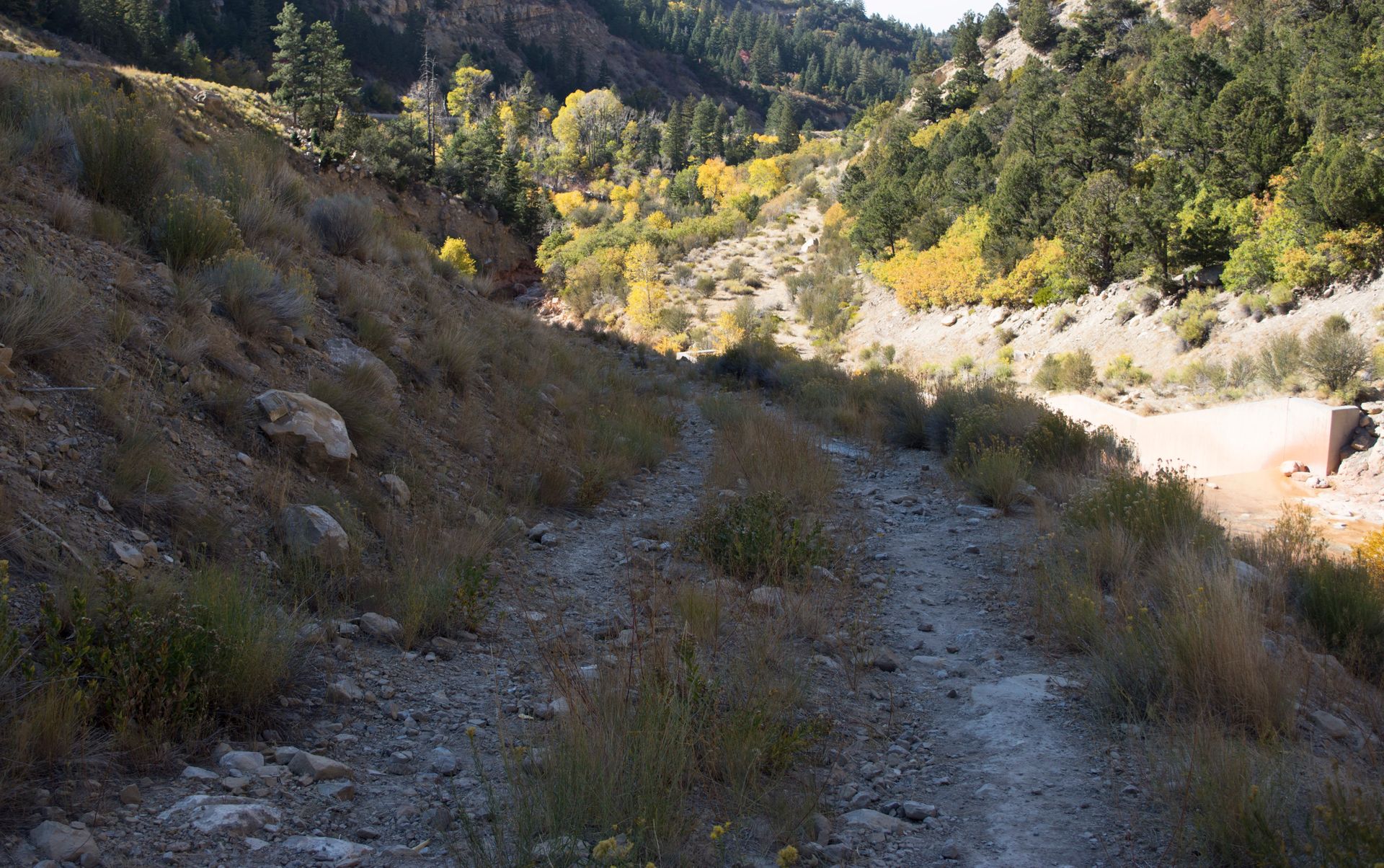 I was expecting some scrambling, or adventuring, or bushwhacking, but there was none of that. Just follow the road and you're there! It's also mentioned that the beginning of the trail is on private property. This I can believe because there are some dam-like engineering features built into the creek near the parking area. From what I can tell, it's probably government property, and they really don't seem to mind people walking all around it.
Follow the Creek
It's really easy as that. There's no "trail" to be specific, you simply follow the creek into the mountains. I love this because if feels off the beaten path, but you can't really get lost at the same time. You do have to cross the creek a lot (I lost count around 150 crossings) so make sure you wear water shoes or waterproof boots. I wore boots and in the few spots the was creek high enough to cover my boot, I found a place to hop over close by.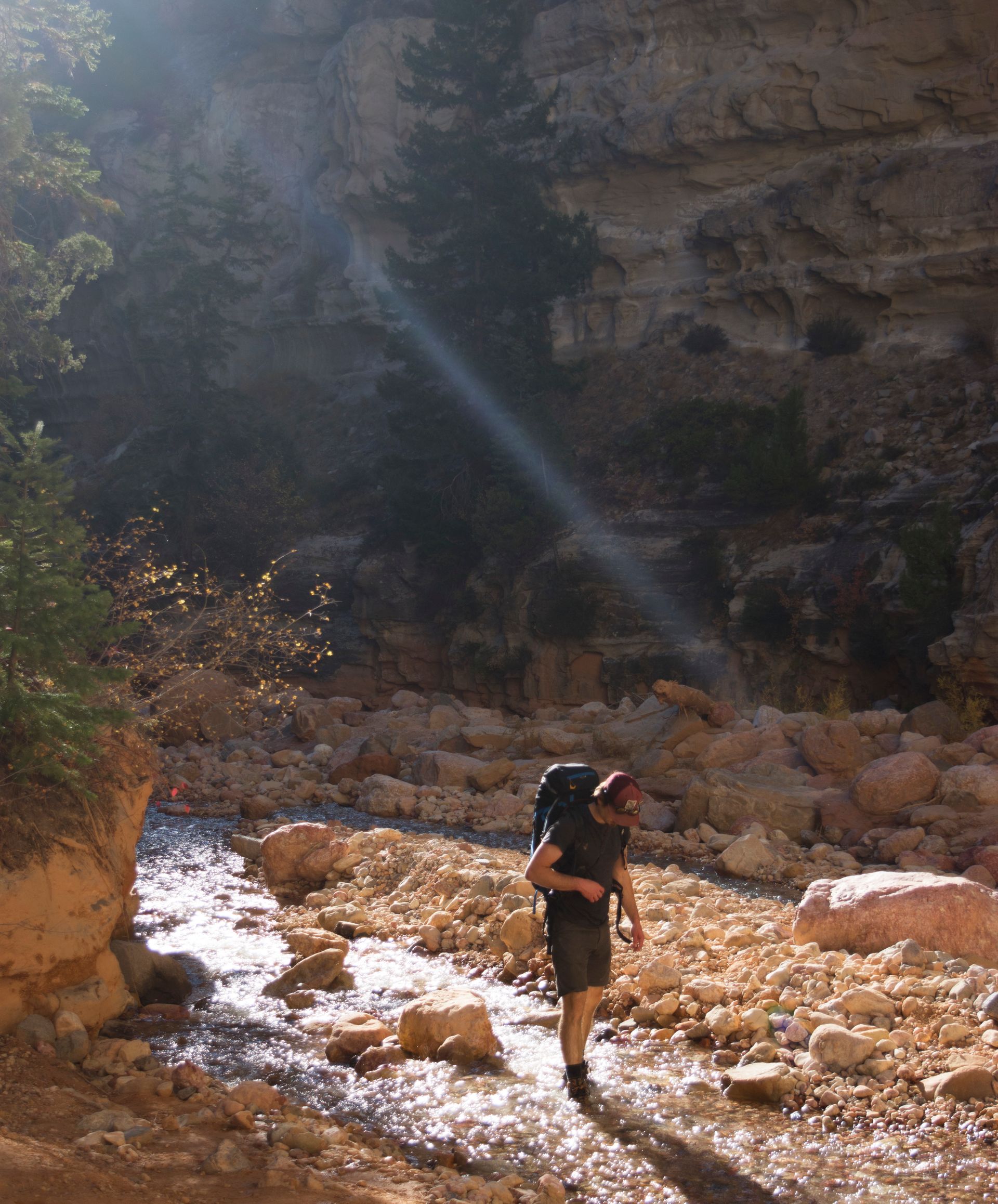 While the hike is (relatively) short, keep your eyes open for hidden treasures. You'd be surprised to find how many hidden gems you'll come across even in the 1.5 or so miles to the first fork. No far into the hike, we came across an old truck in the creekbed. Presumably, it fell from the highway hundreds of feet above and was never salvaged.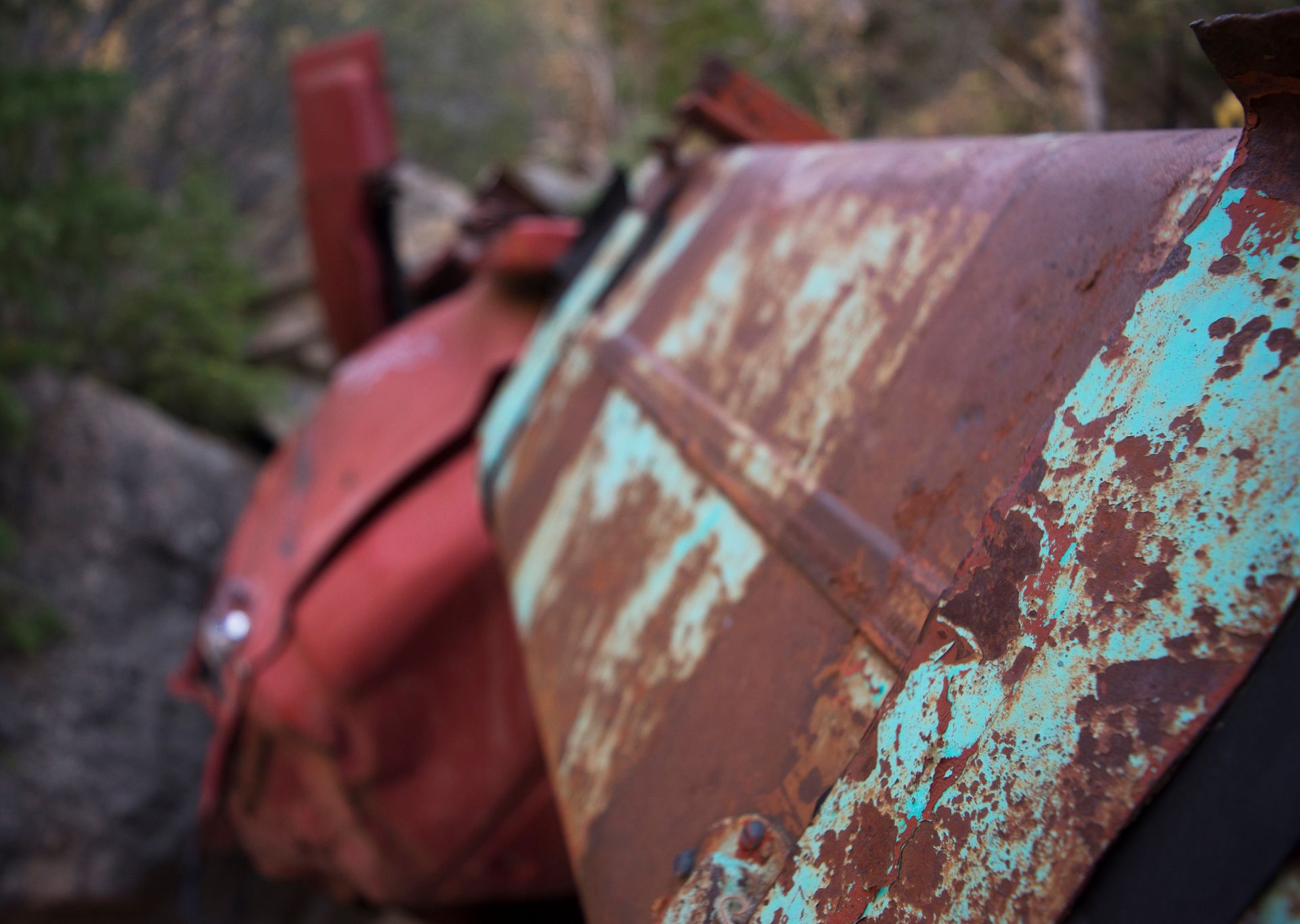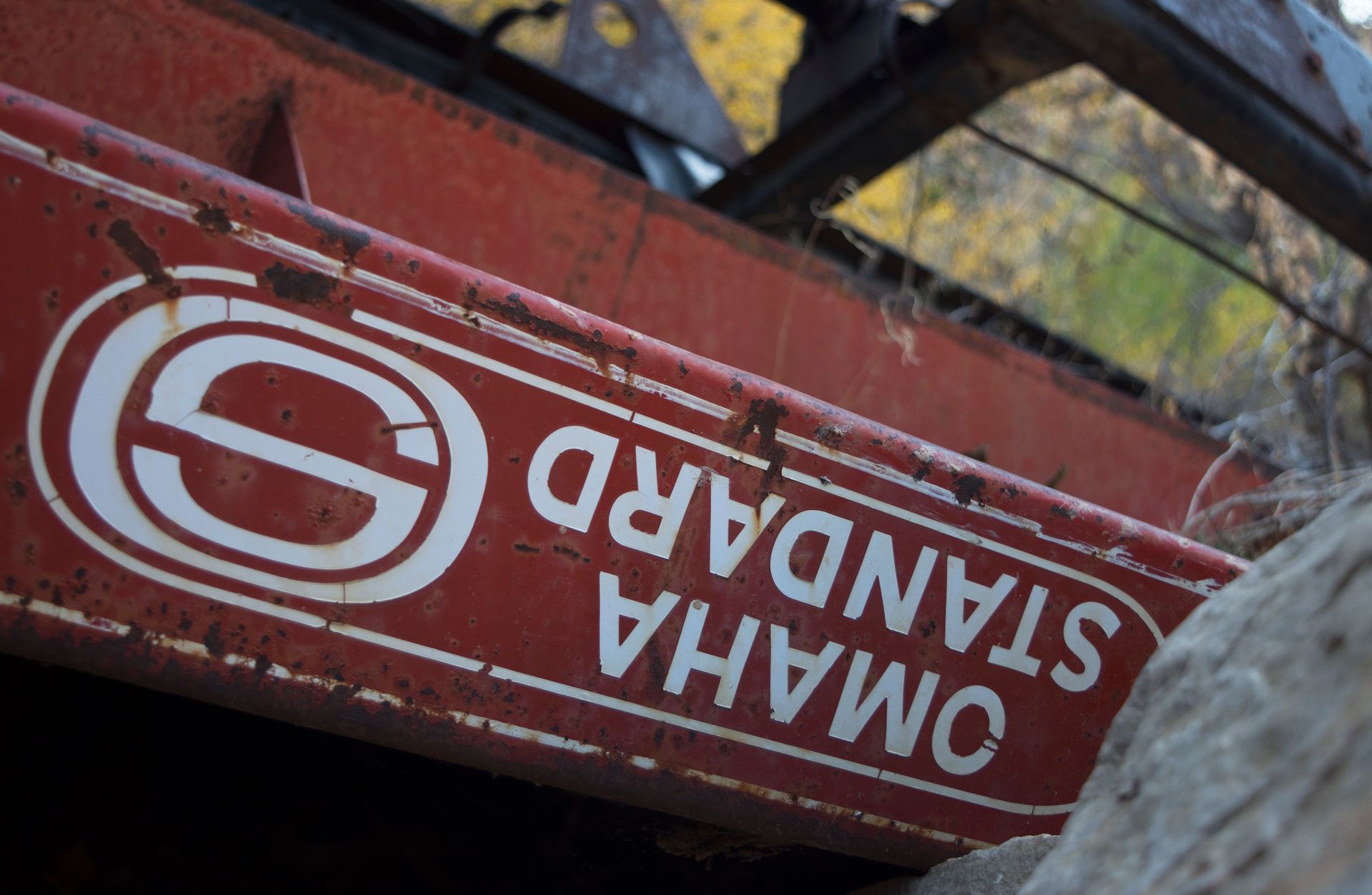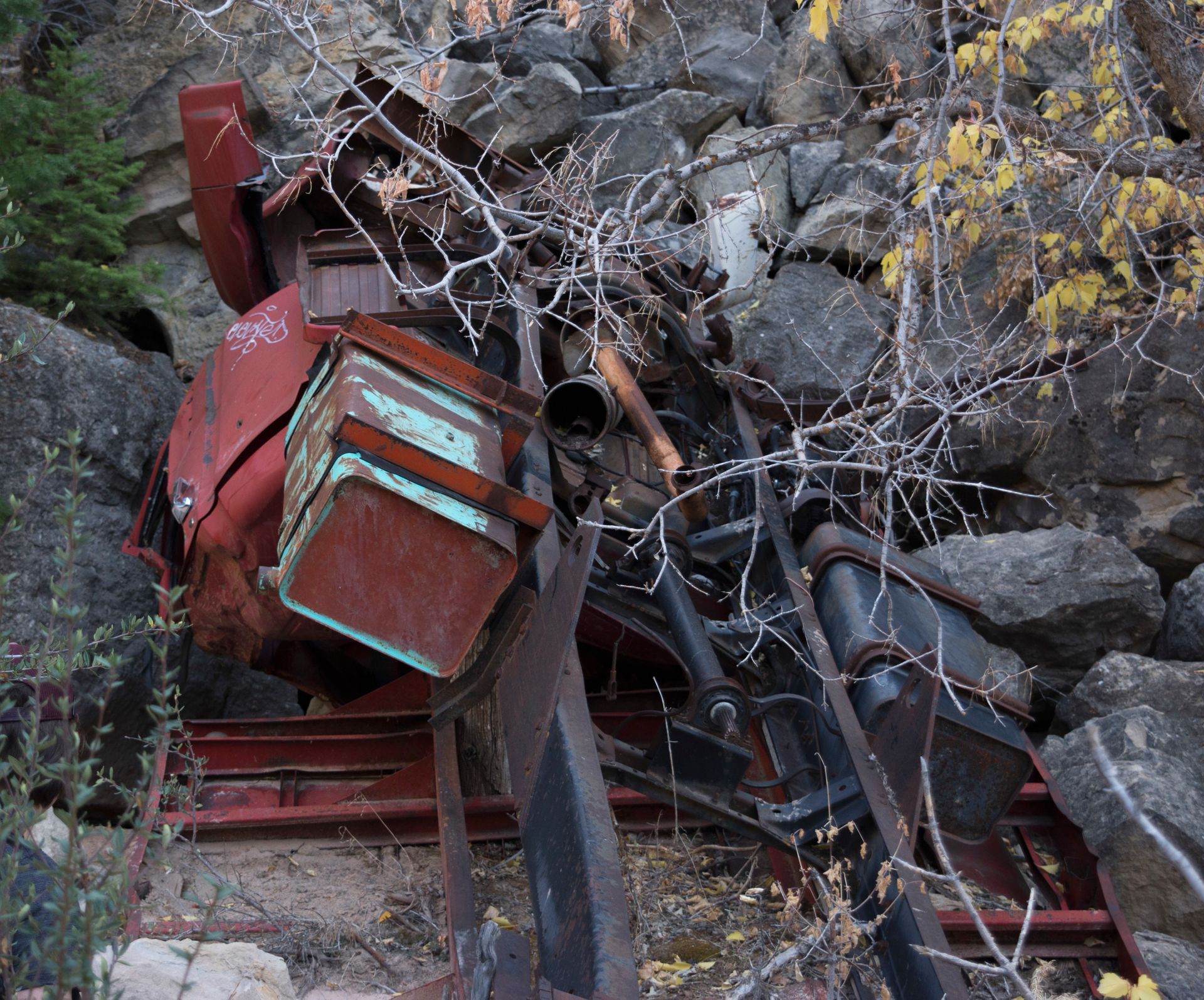 As you follow the creek the canyon walls begin to swallow you. Utah is known for it's bright-red slot canyons, desert mesas, and incredible natural architecture, but there was something about the yellow limestone cliffs that made it feel like a different state altogether.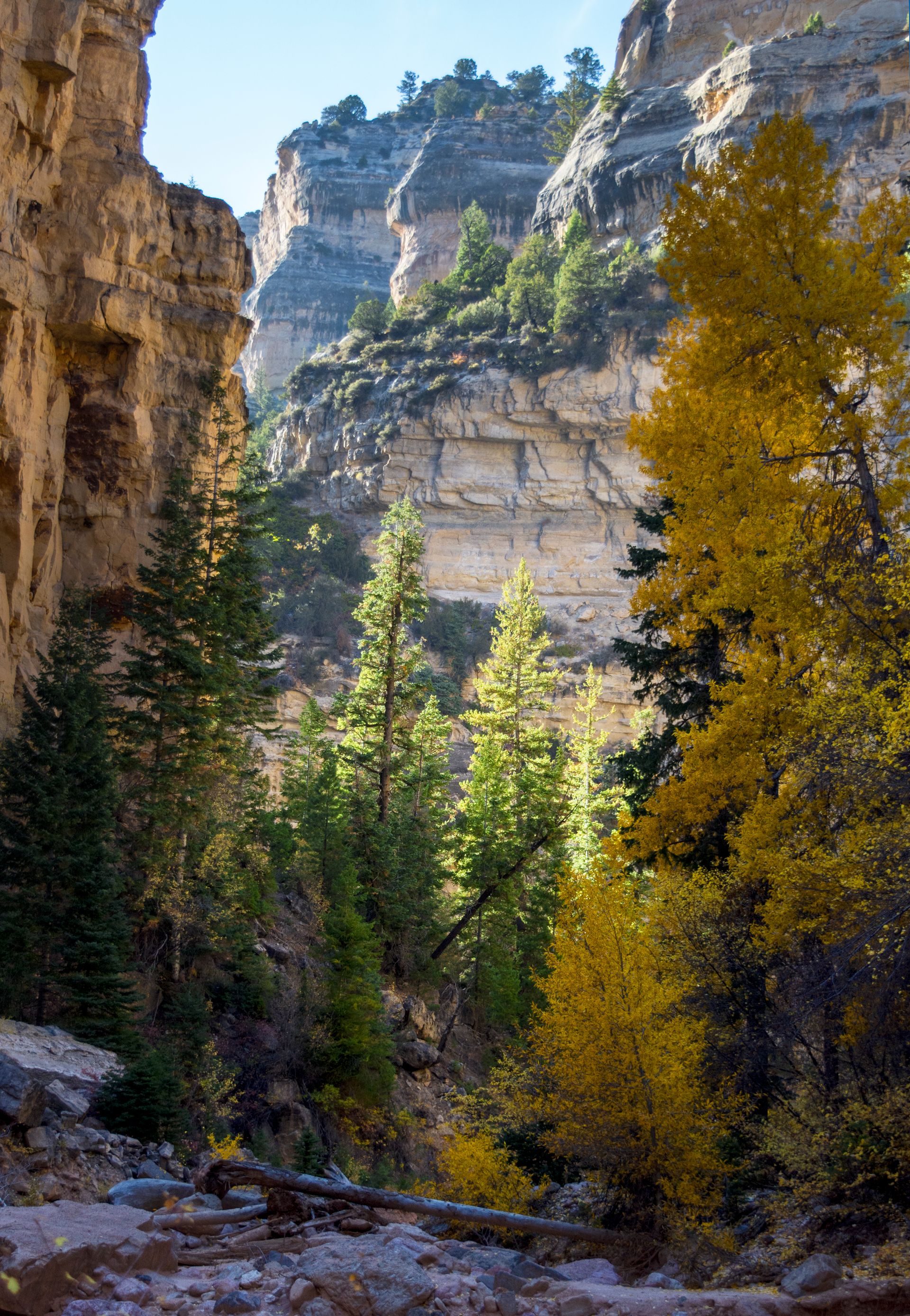 Instead of oddly-shaped dusty-red canyon walls, you're engulfed in a lush green garden. It's cool and wet instead of the typical dry and hot Utahn desert. The rock formations are no less amazing, however. There's absolutely no trade-off to be made going here over Canyonlands or Zion. I can't, in good faith, compare them, but you won't be disappointed coming here over them.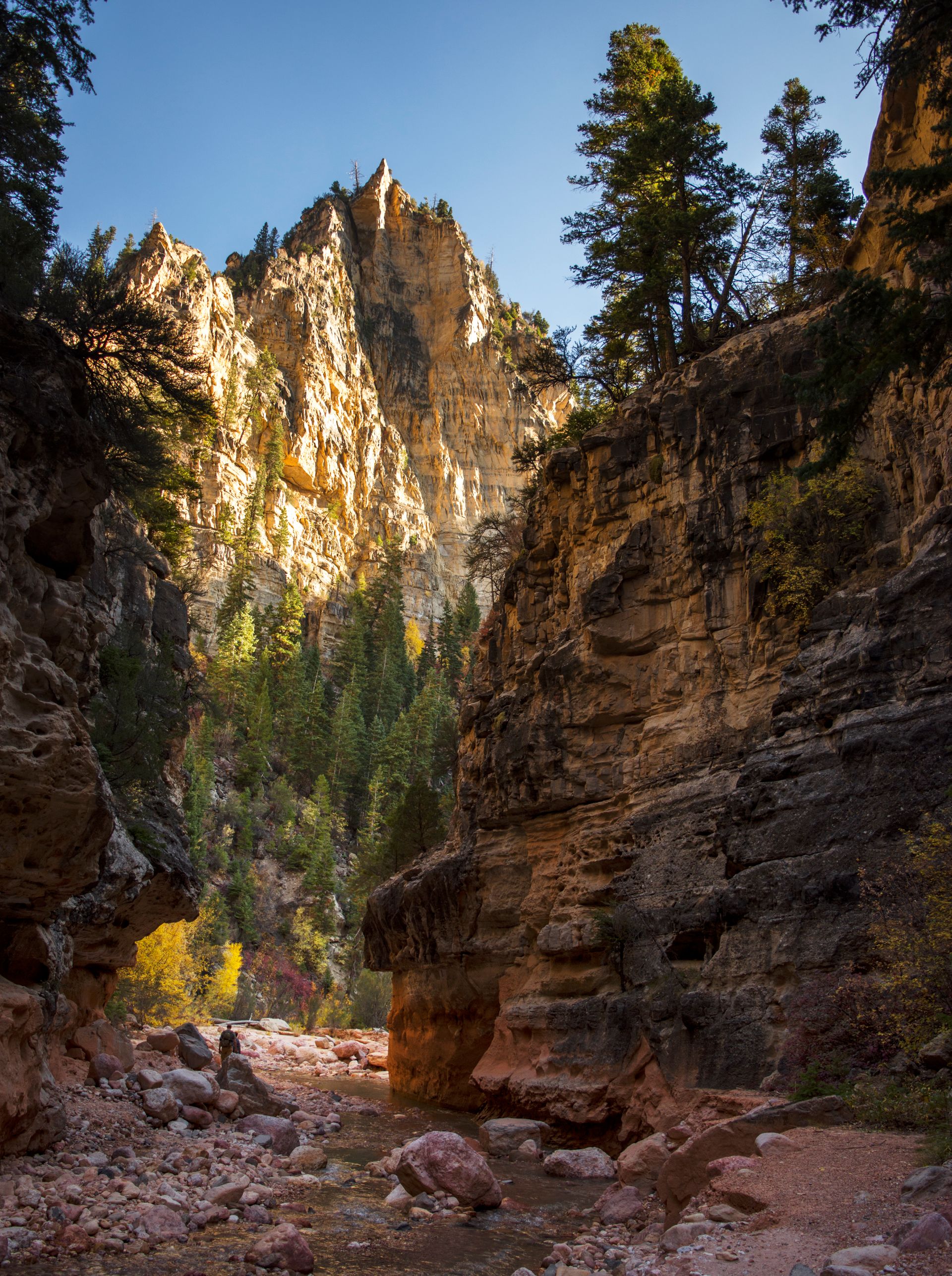 It's a perfect wilderness hike for two reasons. First, despite how amazingly accessible it is, we only saw two or three other day hikers. We had nearly the entire canyon to ourselves. Second, there was plenty of water, which is a regular concern in most of desert Utah.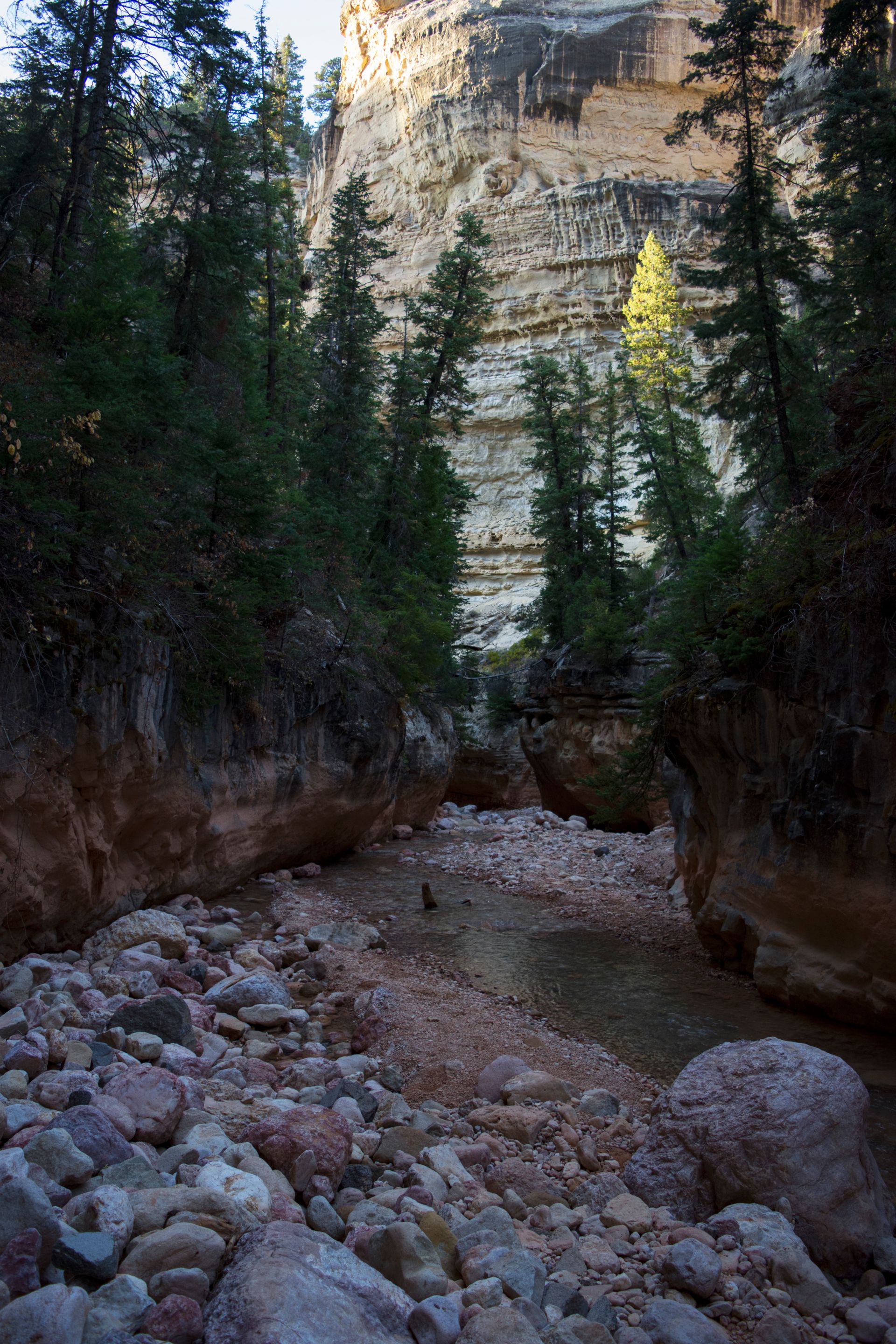 I don't want to diminish the beauty of the canyon through words (even though that's literally my job) but other than a nice, quiet, slightly wet, hike, nothing really happened. In fact, it was so nice and clear I didn't even set my tent up. I threw my sleeping bag on the ground and jumped right in when the time came.
I do want to point out that the canyon was narrow, giving a fantastic slot-ish-canyon feel. There were plenty of spots on the side of the bank and against the walls to set up camp and their tiny forests tucked away here extremely lush--almost jungly. Another thing was the mud. I know that's a strange thing to point out, but I loved the mud. It caked and dried in certain places leaving ceramic tiles and shells around the canyon floor. I hadn't really seen anything like it before!
So I'm going to try something new and just share my images with you. No commentary. No Distractions. Just a nice, quiet walk through the canyon. Enjoy.