The top of the mountain is flat, except here and there rugged ridges and huge promontories of rocks rising above the level of the plains, and giving the scene an appearance of distance and mystery that must be witnessed before it can be understood
Taking a quick look at the Dolly Sods
The Dolly Sods Wilderness (or simply, the Dolly Sods) is a stretch of wilderness area within West Virginia's Monongahela National Forest which hosts exceptional biodiversity and a distinctive 'Alaskan-esque' landscape due in part to it's topography, being the highest plateau east of the Mississippi. A high altitude windswept landscape and wildfires have resulted in an abnormal shrub-land of rhododendron, mountain laurel and huckleberry known as a heath barren, or the local term 'sods'.
With a turbulent history of over-logging, rampant wildfires and the military's use of the area for artillery training during World War II, the wilderness still bears the scars of human intervention. Rather than warning backpackers of bear activity, welcome signs warn visitors of likelihood of unexploded mortar shells that are still likely to exist in the area.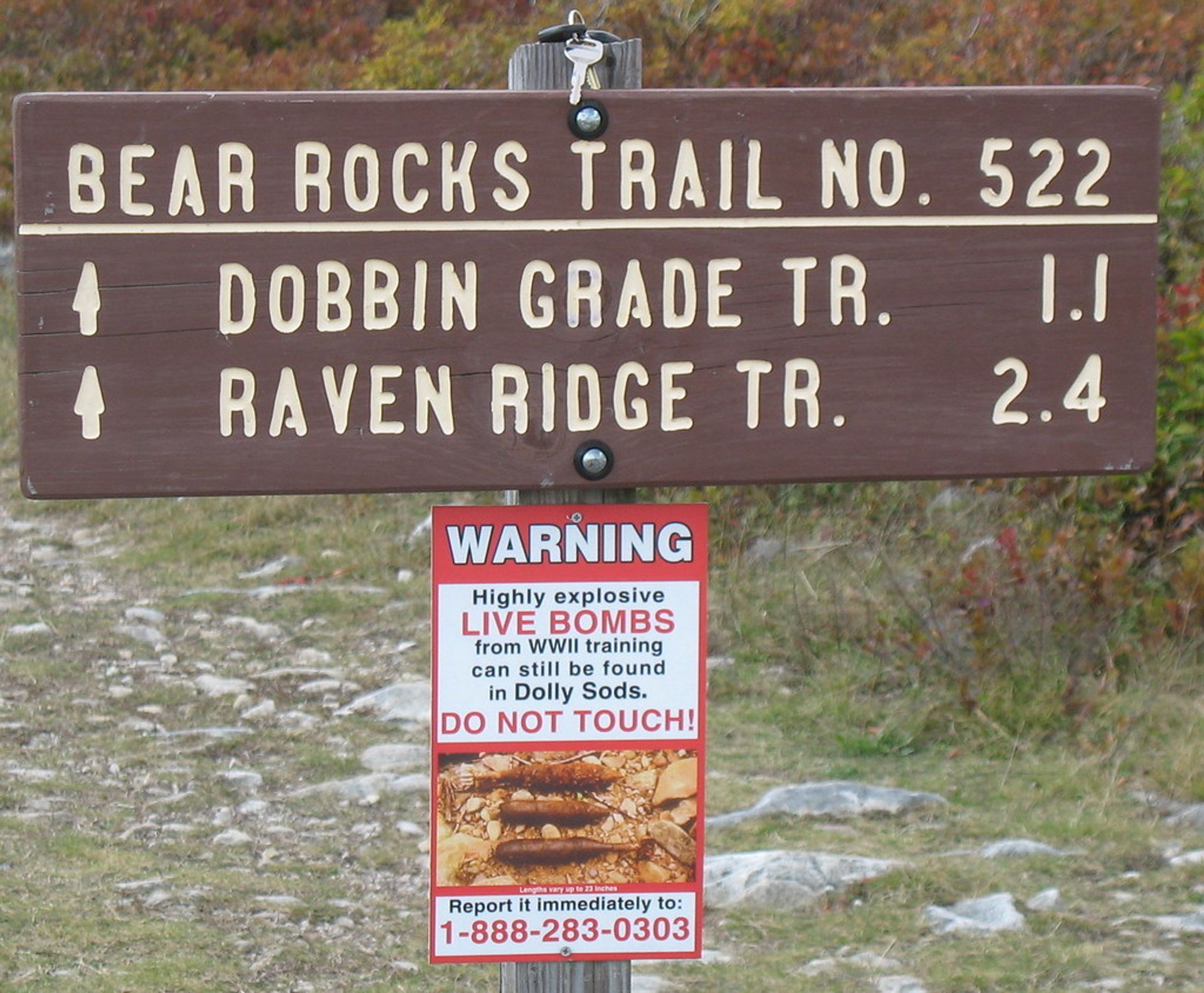 A level of caution should be employed, but not discourage people from visiting such a unique and abnormal landscape. In fact, because of the area's easily accessible water sources, minimal elevation variation, and leniency on regulations, the Dolly Sods are perfect for beginners and casual weekend backpackers.
A patchwork of trails
The Dolly Sods feature a condensed 50 miles of hiking trails which intersect and zig-zag through many of the area's exceptionally biodiverse regions. In a way, the trails are stitched together like an intricate quilt rather than a single tidy loop giving each hiker an opportunity to piece together their preferred hike, and to tweak it along the way.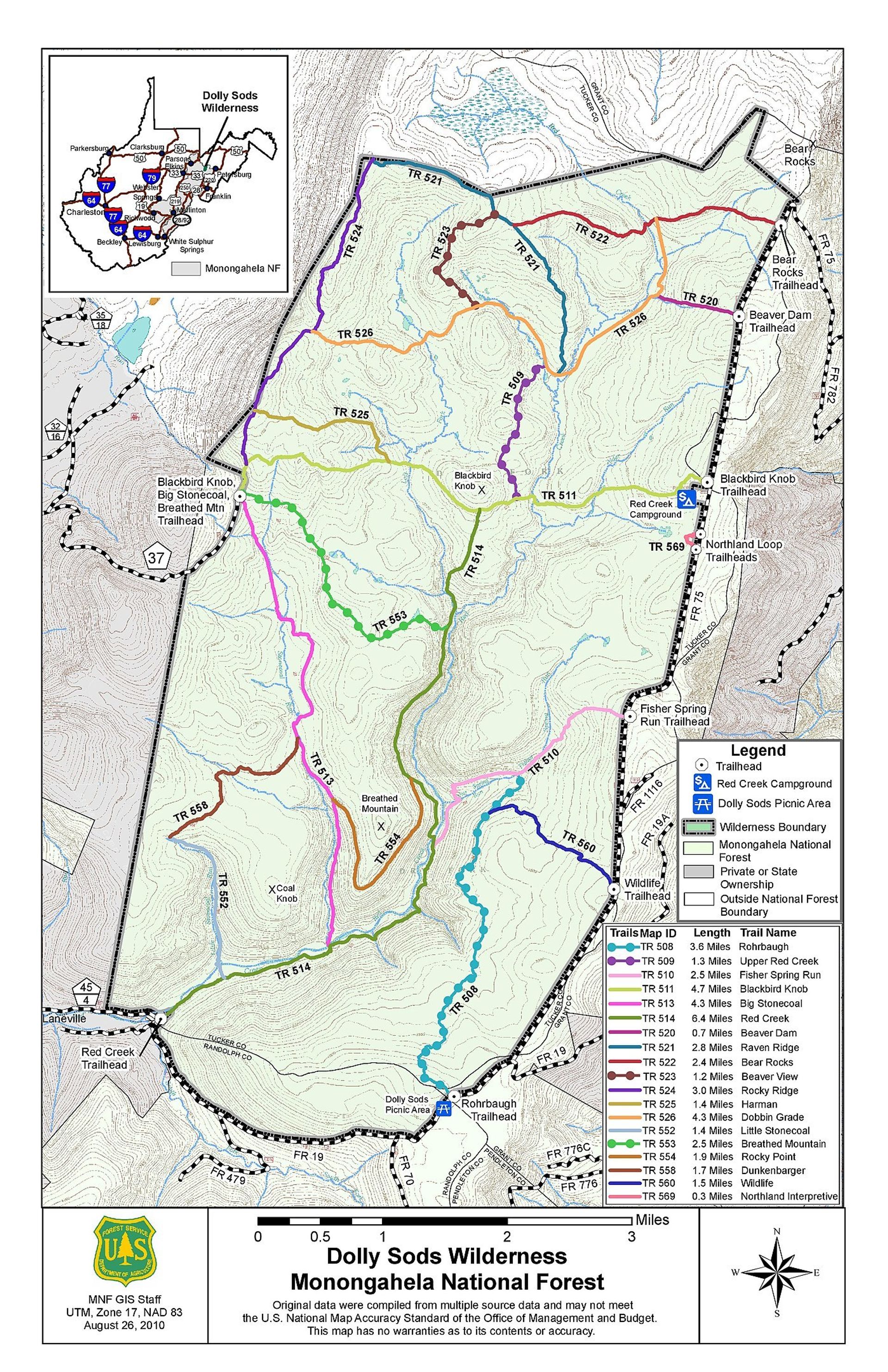 Our trek ended up changing quite a bit due to the area's unusually high holiday weekend traffic and our unfamiliarity with the topography of the area (we actually ended up biting off a lot less than we could chew). Thanks to the flexibility of the trail patchwork we were able to piece together a trek that accommodated our desire to find a bit of respite as well as tack-on a few more miles.
I attached a preferred extended loop above which connects some of the area's outer trails to the regions which are most quintessentially 'Dolly Sods'. If we knew how easy the hiking was going to be, we probably would've deferred to this trail. Most of the people we encountered hiked on a loop which cuts across the wilderness area from Blackbird Knob trailhead and connects two of the more prominent scenic overlooks of the area: Breathed Mountain and Blackbird Knob. While this trail is nice, it neglects some of the most stunning heath barren landscapes offered in the northern parts of the Dolly Sods.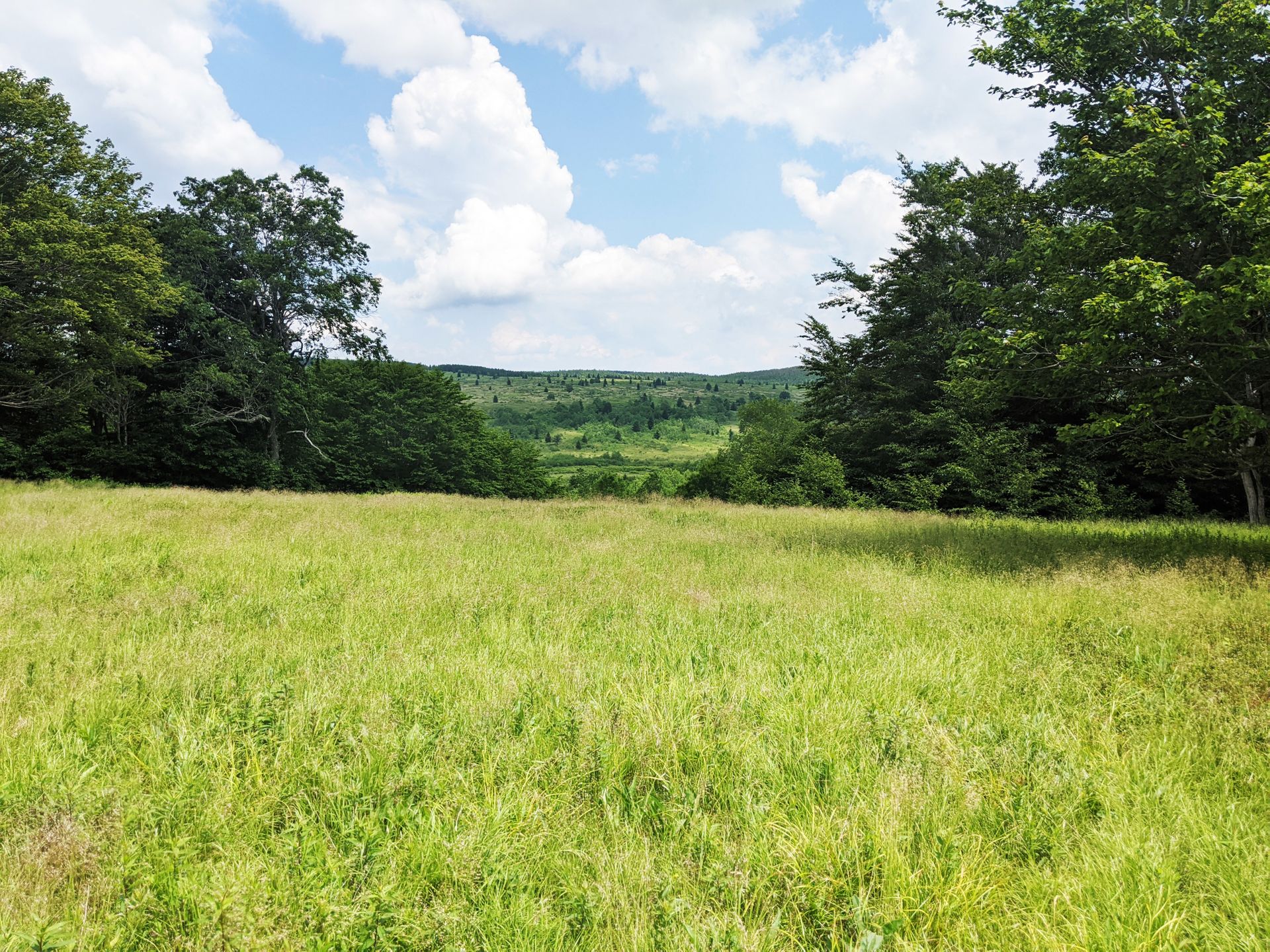 Take me home, country roads
Driving to the Dolly Sods was a pleasure in itself, featuring a seemingly impassible landscape of stunning cove forests and rippling Appalachian mountains. You'll find yourself wishing that you could listen to John Denver before you ran out of service- which you most certainly will, so come prepared with your maps, and your mp3's downloaded.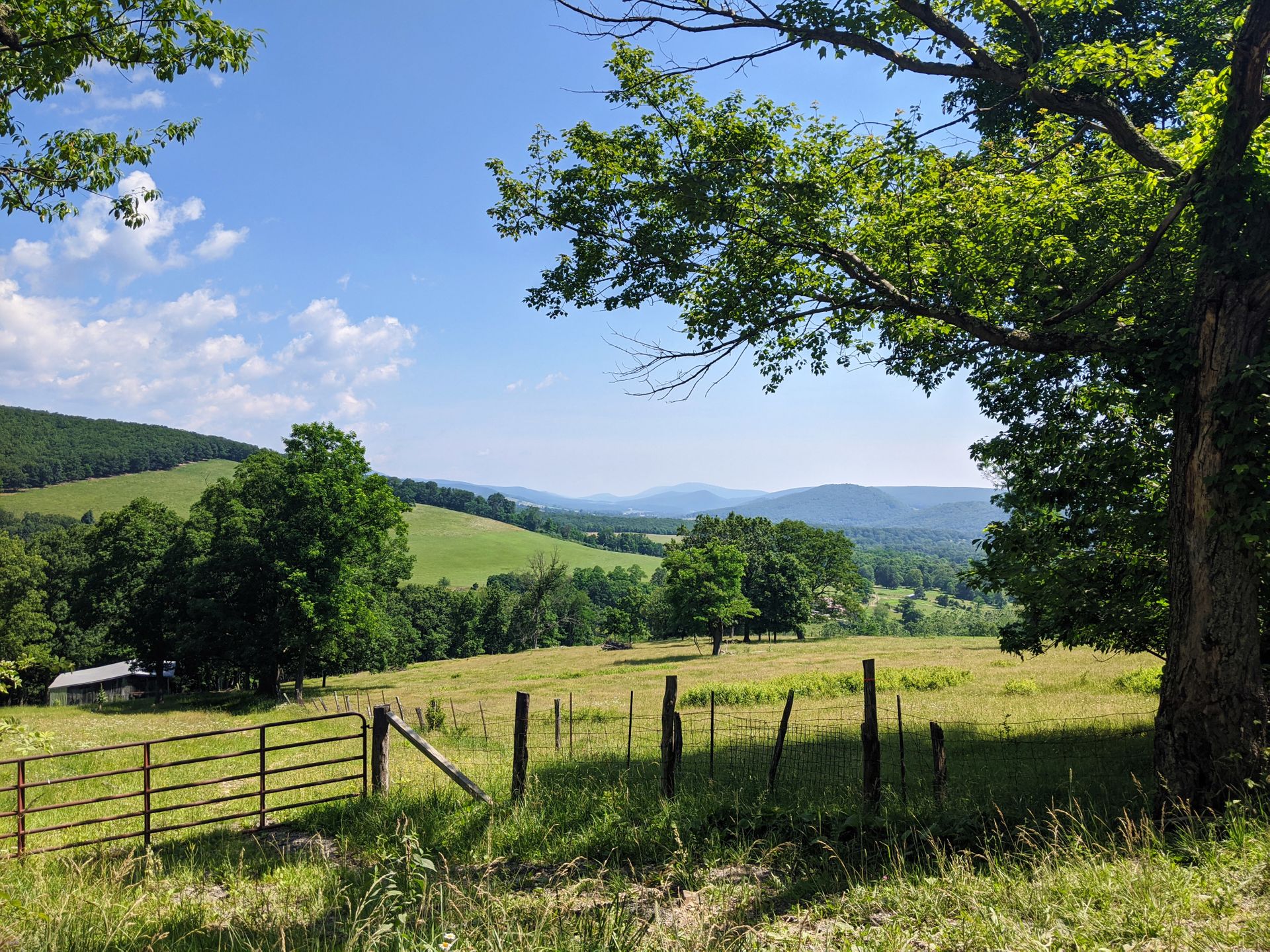 If you find yourself heading through West Virginia, make sure to stop and do a quick hike at Seneca Rocks, a prominent stony crown jutting up from a mountain. It's worth a stop, and an article of its own.
Coming up 75 on the east side of the plateau towards Bear Rocks Preserve requires a bit of finesse, the road gets rocky, but with good conditions it's nothing that a determined driver wouldn't be able to ascend. You shouldn't be too worried about parking, Bear Rocks has a robust parking lot as well as the Blackbird Knob trailhead.
Heading into the wilderness
If the Dolly Sods wasn't so remote it would be a perfect day hiking destination. But because the area is so deep into the backcountry of West Virginia, you're probably going to want to spend the night camping. Luckily, the Dolly Sods is a wilderness area, which means that it requires no permits or reservations to backpack or camp. While the freedom to explore a wilderness area is a liberating experience, it comes with a level of accountability on the backpacker: expect unfavorable trail conditions, poorly marked trails, no facilities, and no one making sure that you arrive safely back to your vehicle. Even though there are no regulations in the area, there are still rules indicating how and where you can camp. Some areas, particularly those in fragile ecosystems, don't allow you to camp within a certain radius or above a certain elevation, but you won't find many places in the Dolly Sods where you aren't permitted to camp.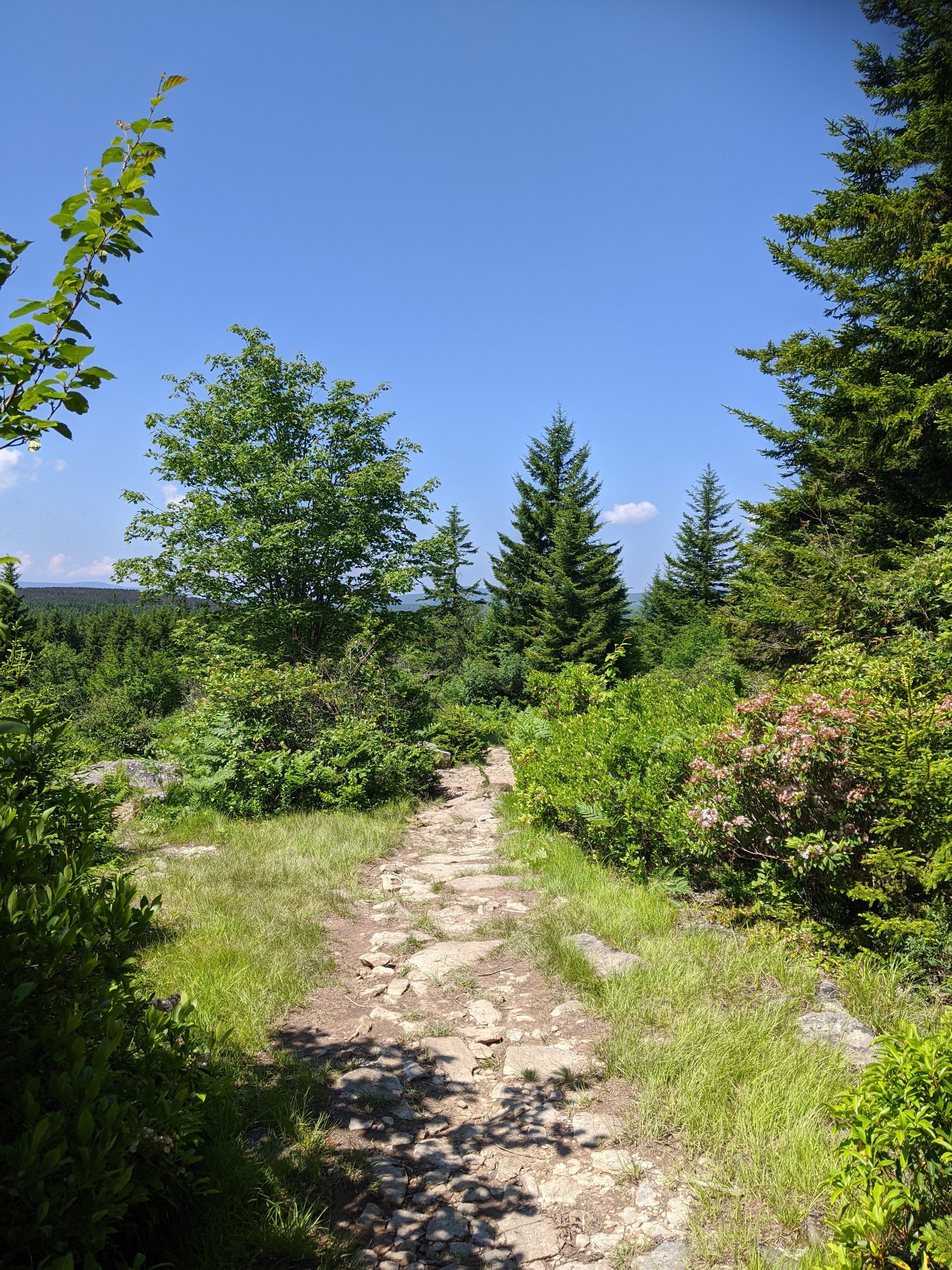 Within the first five minutes of hiking you'll understand why people are so enamored with this remote piece of wilderness. The landscape is strange, beautiful and sprawling. Hundreds of meadows interrupt pine forests to give great views of the flat plateau; you get that Montana big-sky illusion of indefinite wilderness, even though the area itself is relatively small. You'll hike through huge areas of sub-alpine foliage blended with mountain flower meadows and marshes within the first few miles. Streams criss-cross nearly every trail you follow, which provide ample opportunity to refill depleted water reservoirs as you go.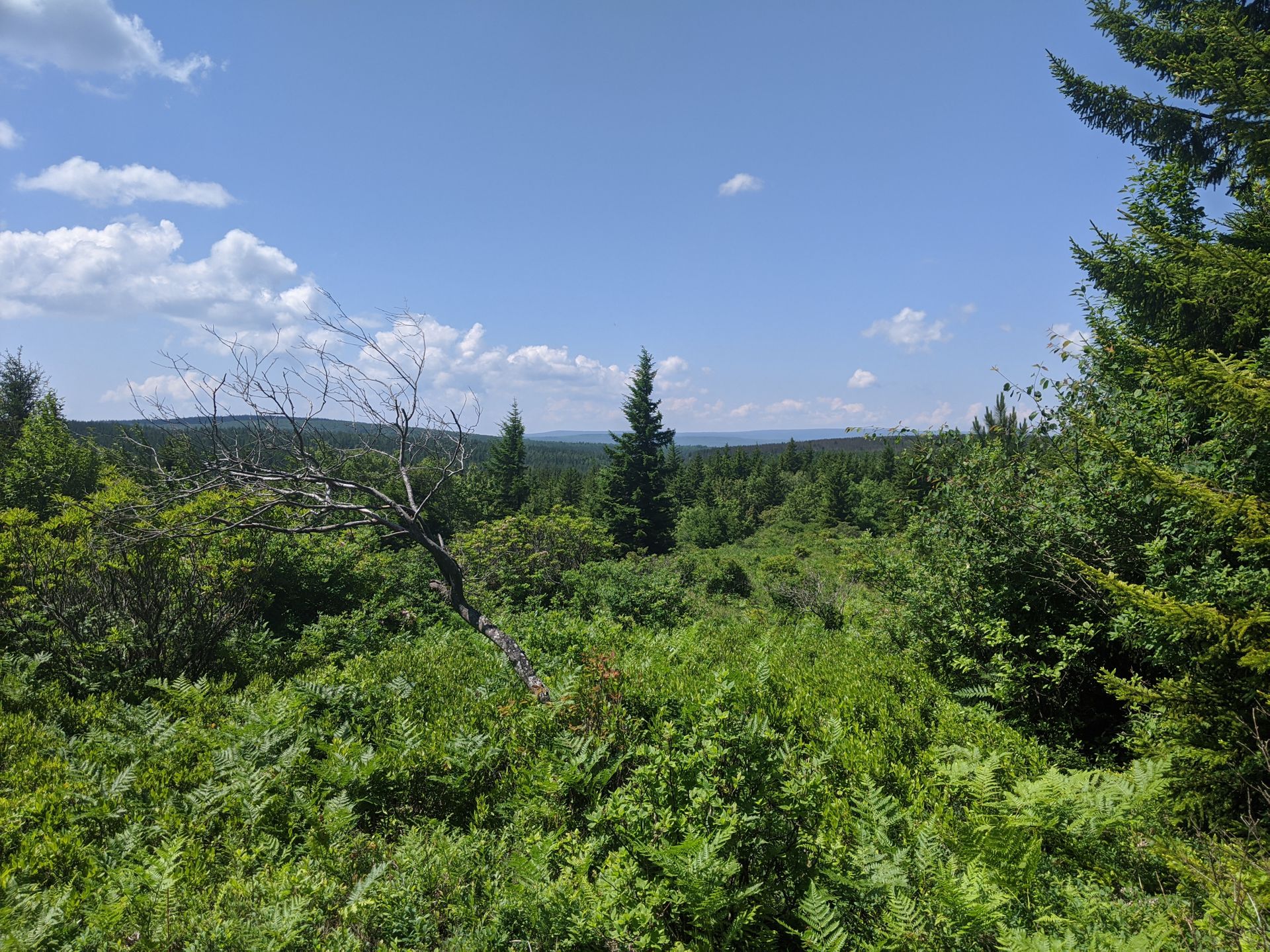 Besides for some considerable erosion through muddier sections of trail, backpacking through the Dolly Sods was almost casual and comfortable. Even though it's considered to be a wilderness area, we never felt like we were 'off the grid' because of the weekend's unusually high traffic and short trails flanked by trailheads and parking areas. Still we were totally immersed in the vibrant scenery and managed to encounter a huge variety of undaunted wildlife: herds of deer, plenty of snakes and even a large black bear. If you're seeking a challenge you won't find it here, but if you're looking for a great place to spend a weekend backpacking through manageable and beautiful terrain, I couldn't recommend it more.
While the established trails are relatively easy to follow, paths to any of the overlooks like Breathed Mountain and Blackbird Knob are almost nonexistent. You'll need to rely on following cairns up narrow desire paths which wind uncontrollably to any of the overlooks. We passed by Blackbird Knob twice and failed to find the correct path leading to the top both times. We were a bit luckier when we followed a path to the top of Breathed Mountain. Even then we had to double-back to the trail before we found a good scramble to the top.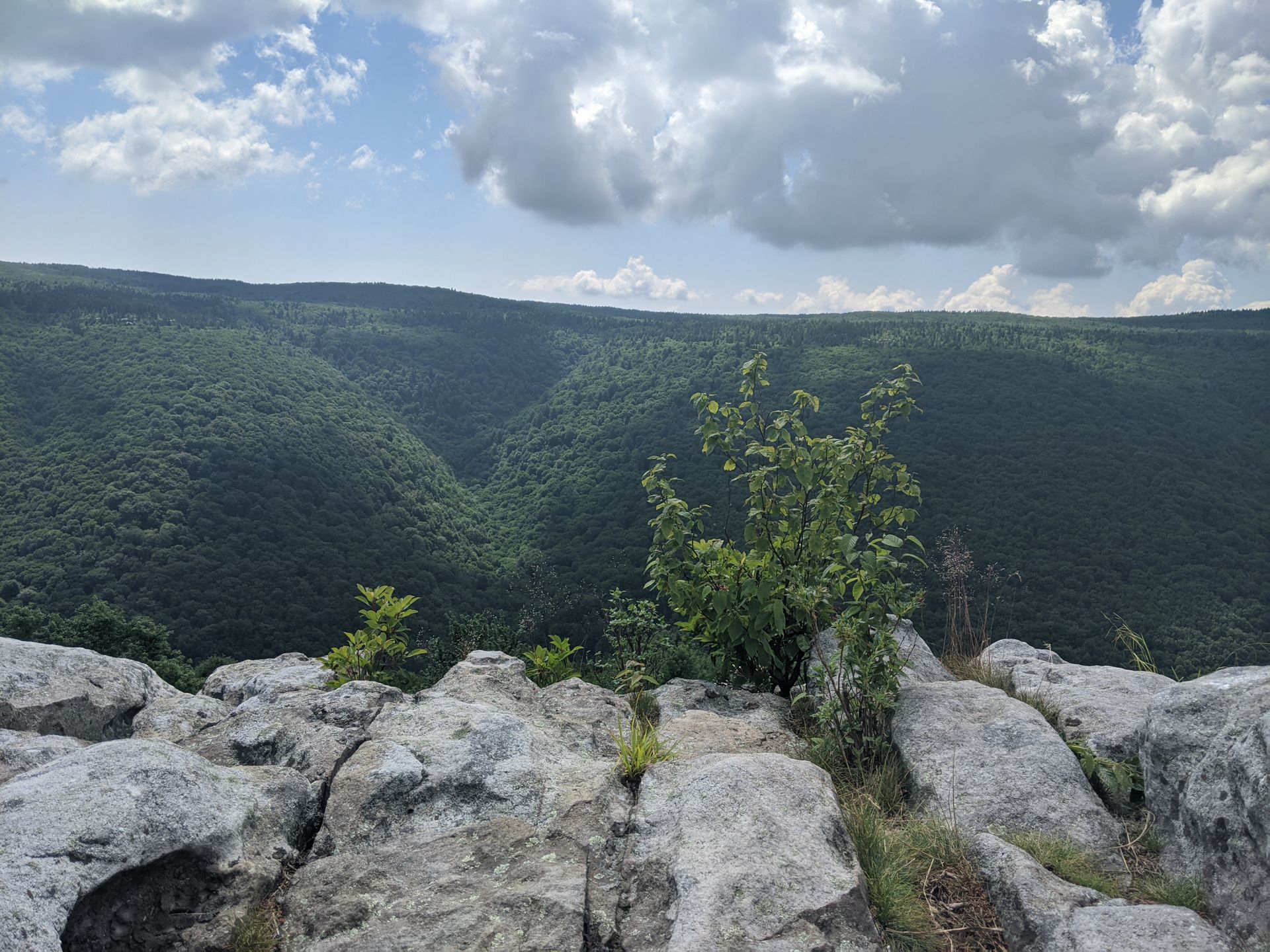 The lack of markers to the summit and no indication that you actually made it to the top makes it a bit tricky to officially bag any of these peaks. If you do manage to make it to a good overlook you'll be rewarded with a stunning view of the valley. Well, I can at least speak to Breathed Mountain, Blackbird Knob remains a total mystery to me.
The Perfect Introduction
For a few reasons that I mentioned earlier, the Dolly Sods stand out as an excellent place for a beginner to learn the ropes of backpacking in a beautiful wilderness setting. But don't take it from me, take it from my girlfriend Lena who had never camped before this trip.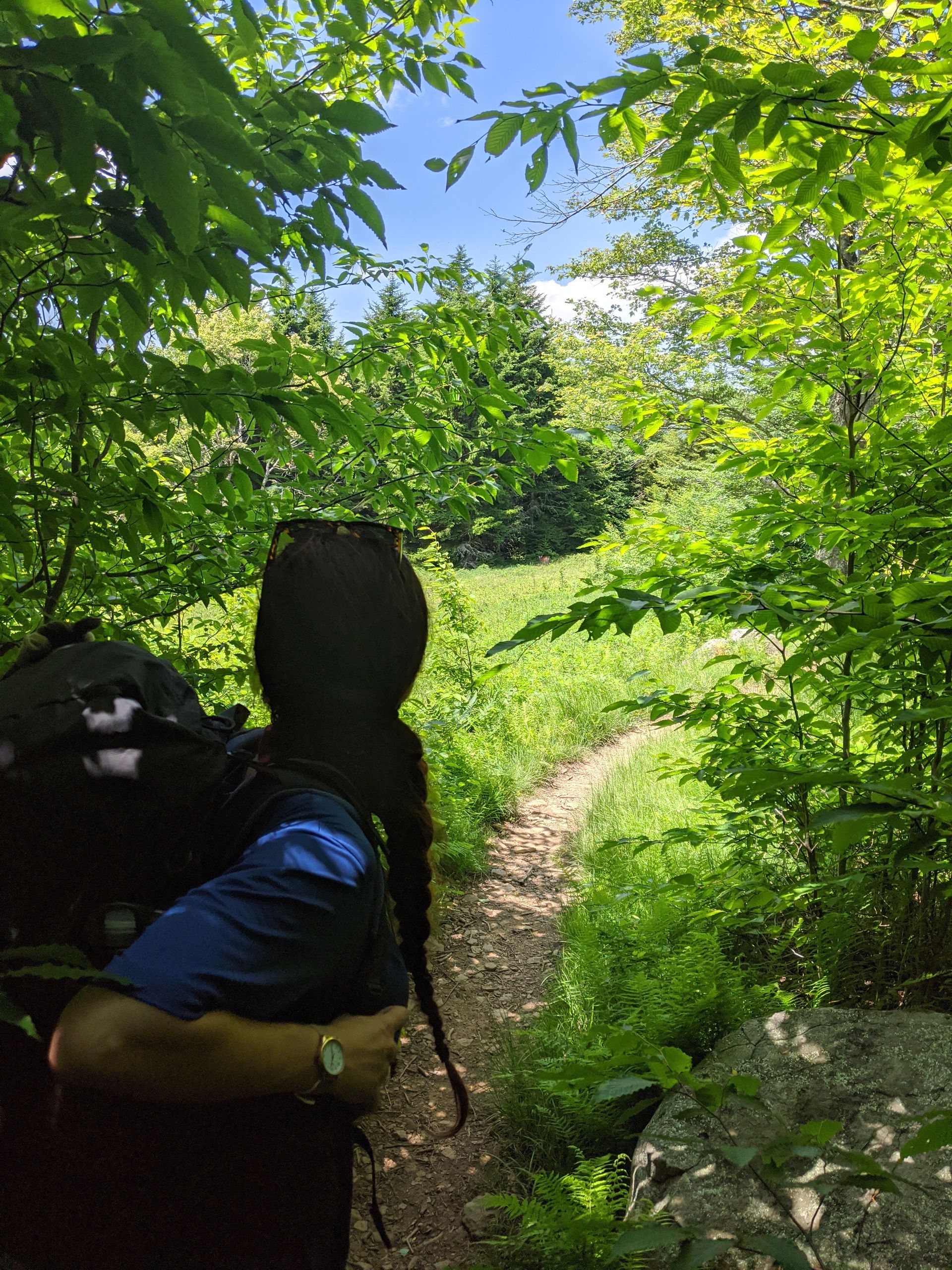 One of my goals for this trip was to give Lena a solid introduction to backpacking. While she had me to act as her guide, I'm confident that anyone regardless of experience level would have an easy time adjusting to life on these West Virginia trails. This is due in part to the same lack of amenities I mentioned previously- no toilets and no data. Without modern conveniences you're truly forced to learn and improvise rapidly without those things you traditionally depend upon. Even in a place like the Dolly Sods a new backpacker will face plenty of challenges, but concurring those challenges will help you become a more storied and self-reliant adventurer. For me, it's the lack of those conveniences that make each trip into the backcountry so refreshing and memorable.
Camping in the Dolly Sods
We spent two nights camping in the Dolly Sods in two very different areas. On our first night, we pitched camp at the junction of Big Stonecoal (513) and Dunkenbarger (TR 558) because of the abundant water supply and adequate areas for pitching a tent. It was a great campsite, but wasn't nearly as memorable as our second night at the junction of Upper Red Creek (509) and Dobbin Grade (526). The Northern section of the Dolly Sods opens up into large heath barren grasslands and marshlands which dominate the landscape.
It wasn't hard to find a good campsite. The Dolly Sods have dozens of ideal primitive camping locations with cleared areas for tents and assembled rocky fire pits. We never ran out of options, even with the weekend's high traffic. Unfortunately a lot of these areas show signs of overuse, so try to avoid bushwhacking if you can help it.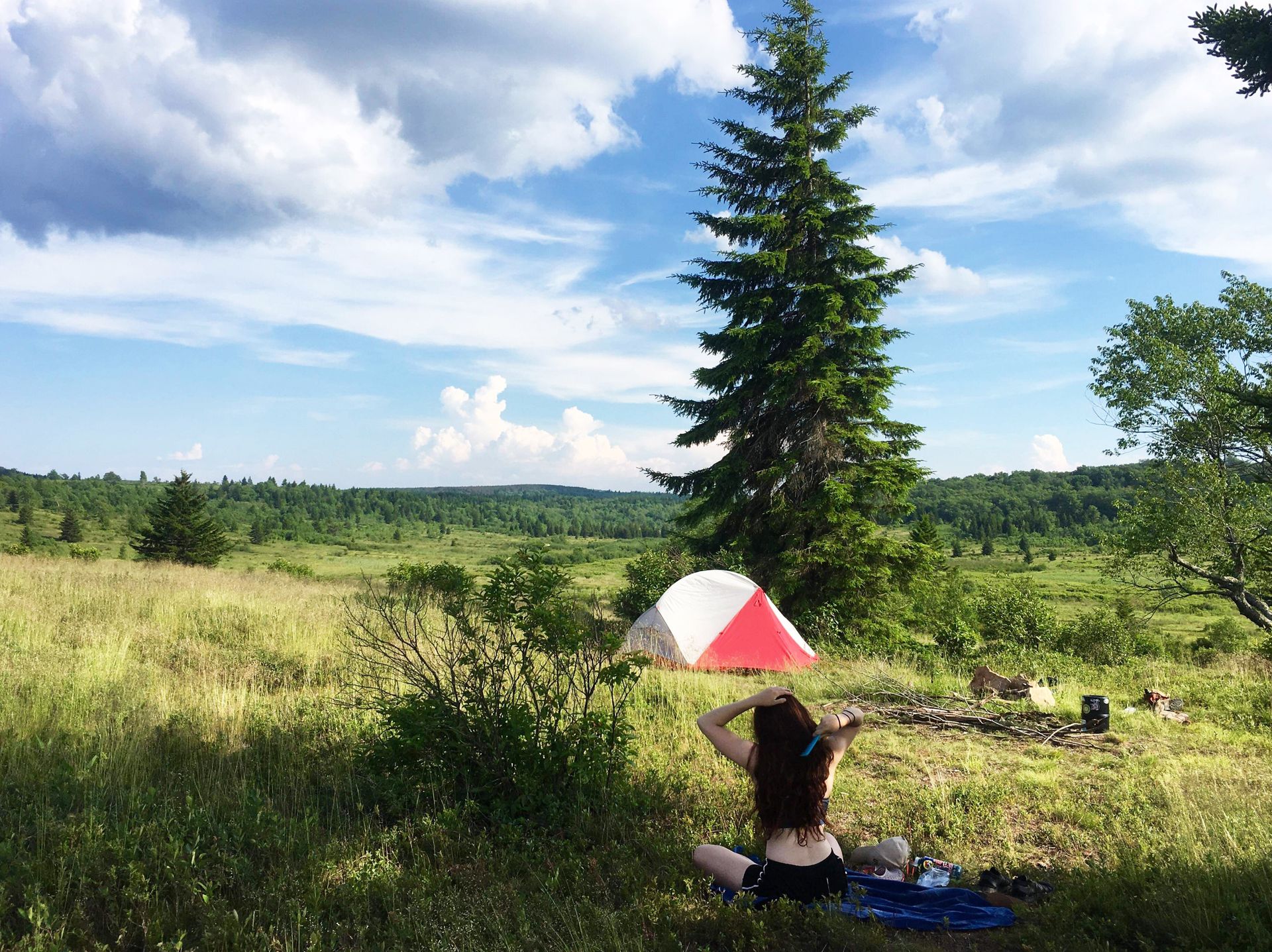 We set up on a hill overlooking the trail junction, which closely follows a stream, our primary water source. From our vantage point, we had an excellent view of the surrounding landscape which afforded us an excellent sunset and sunrise. Our food consisted of chopped vegetables, ramen noodles, hot chocolate and as a special surprise: a poorly constructed birthday cake that I had smuggled into the backcountry for Lena's birthday.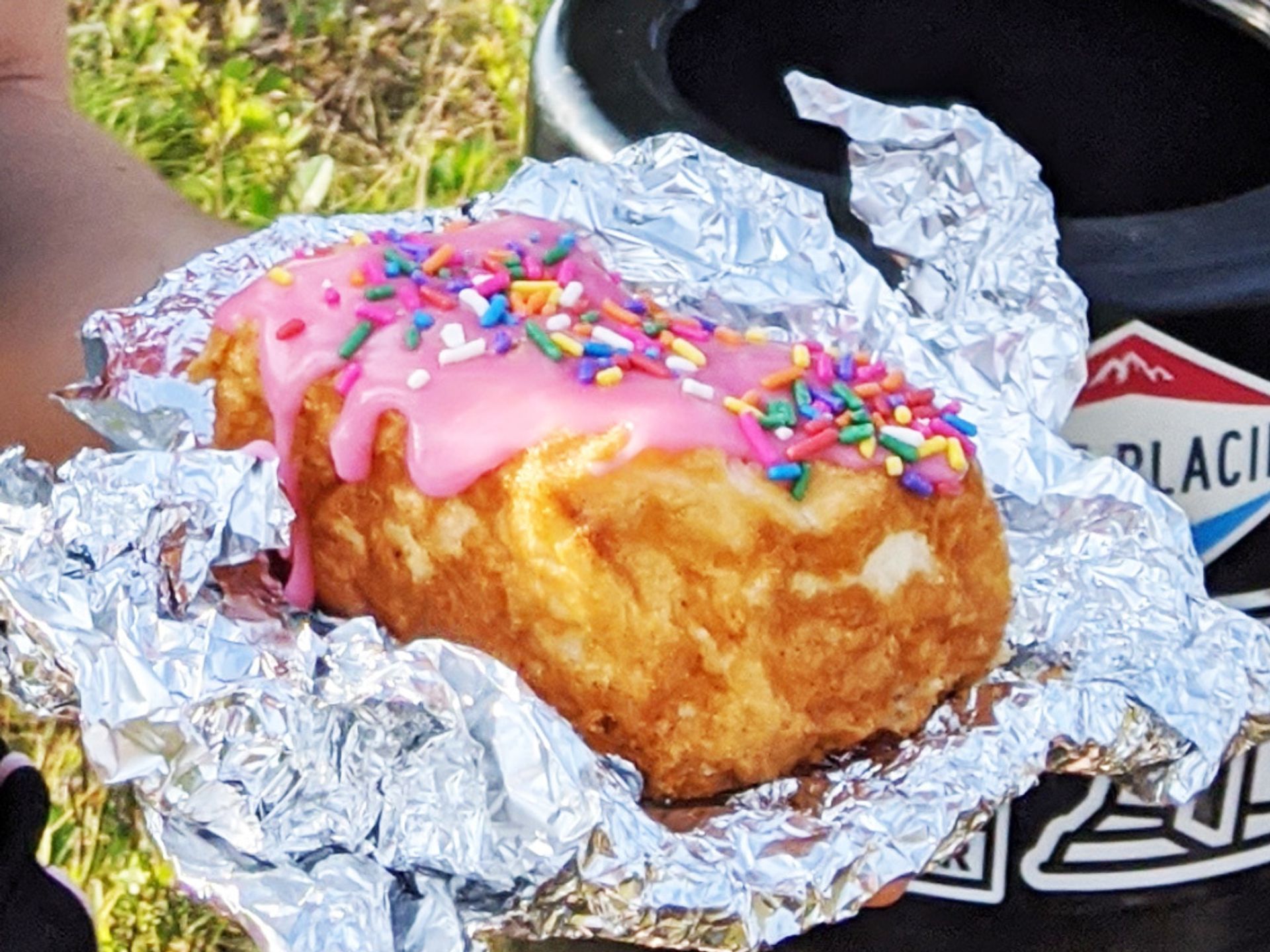 There was an impressive amount of wildlife activity in and around our campsite. A handful of deer made frequent visits to a bush next to our tent, and throughout the night we could hear loud munching sounds as small herds grazed nearby. At dusk, the activity seemed to greatly increase, and we spotted a large black bear on the hill next to ours. We made sure to take extra precautions with hanging our bear bag and sealing our food in my bear canister.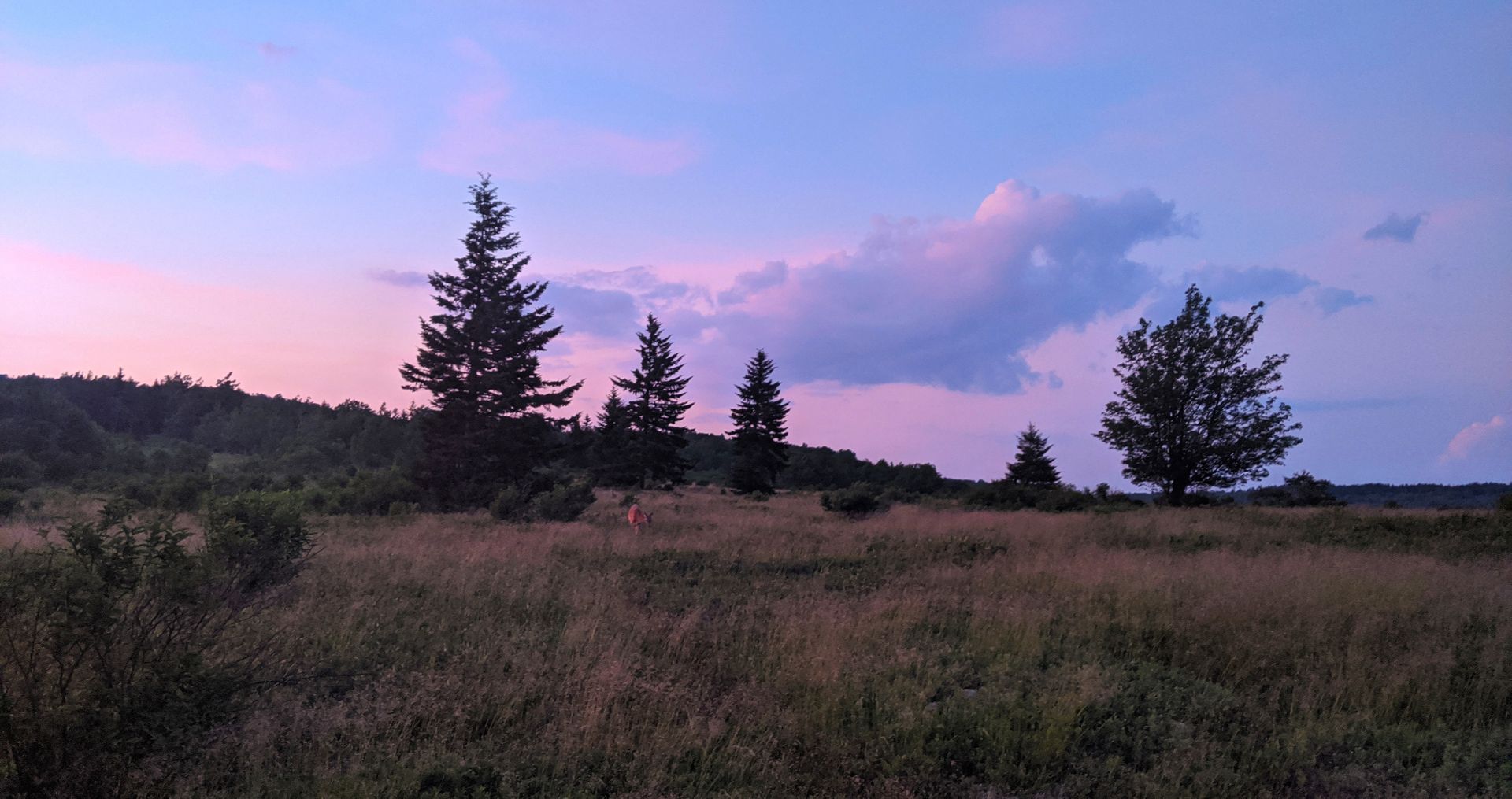 Find an excuse to go to the Dolly Sods as soon as you have a free weekend. If you've never backpacked before, you won't have a better opportunity to test your mettle, or your new gear. Spending just a bit of time exploring this bizarre and wonderful landscape puts everything else on pause as you find yourself totally enthralled by the wilds of West Virginia.