"Just as the sand-dunes, heaped one upon another, hide each the first, so in life the former deeds are quickly hidden by those that follow after."
365 Days
You know that restless feeling you get sometimes after sitting for too long in the same place? After sitting in an office job for months, every thought that wasn't work related, was adventure related. I needed an escape.
A year, it was a full calendar year before I left the swampy suburbs of Houston for an adventure in an alpine environment. I found myself relocating to Texas after graduating from a university in Pennsylvania. I chased after dreams of making it big in a new city with little regard to how important setting was. Despite quickly and helplessly falling in love with the wacky southern metropolis, I am avid hiker at heart and I could only think of one thing - the mountains. I grew up taking the hills and mountains for granted but now I found myself desperately trying to get back to them.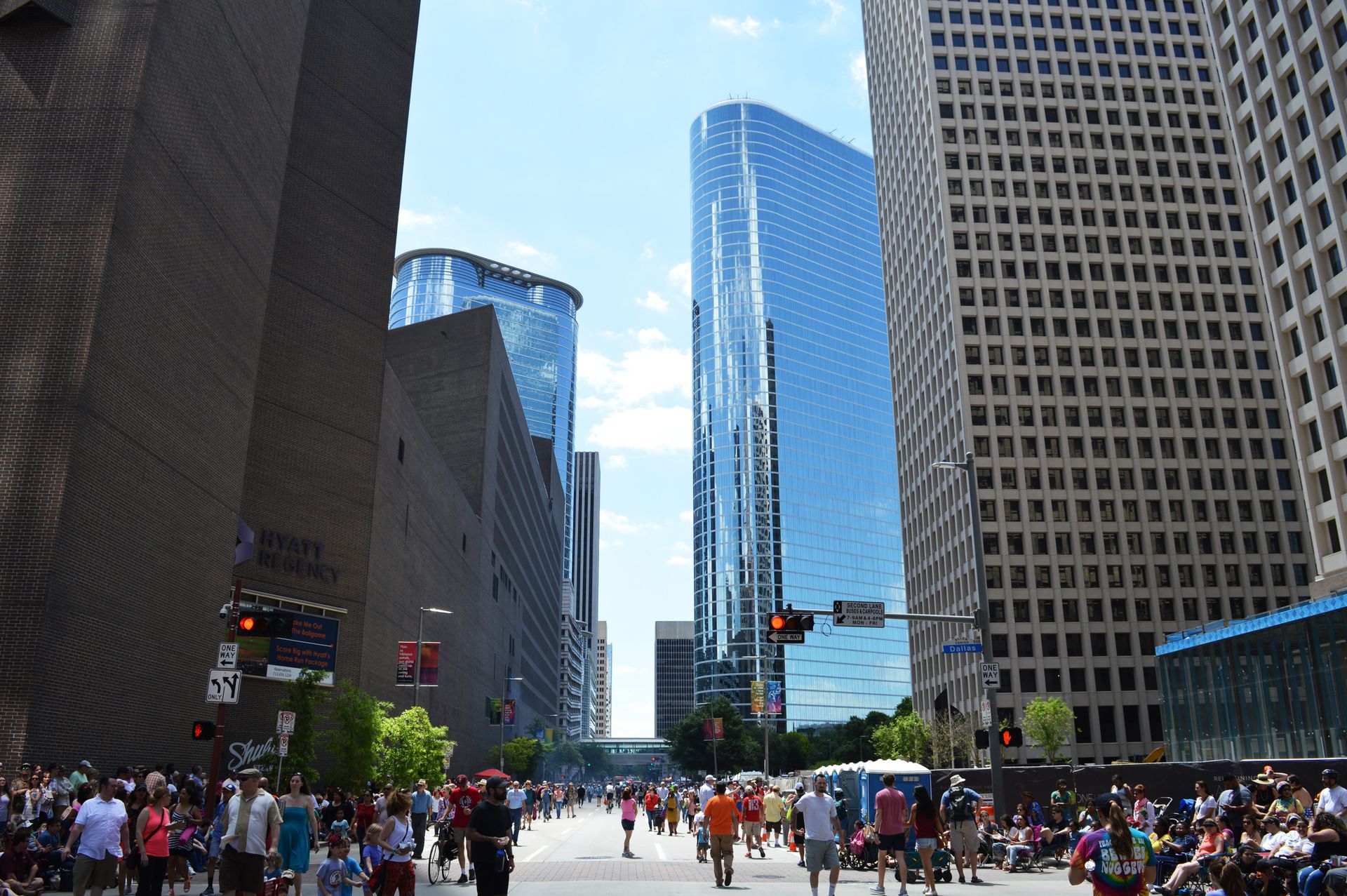 A lot can happen in a short amount of time, especially in the chaotic window after graduation. Everyone is scrambling to find jobs in fear of the growing student loan 'grace period' shadow. That tiny period of time is the perfect opportunity to disconnect from society and reflect on what you really want. But I had already made my decision, and after a year I was ready to get back where I belong.
I took two weeks off from work, packed up my car, and drove north. It was the first time in a year that I requested even a day off, every time I was going to take time off the phrase "we are really busy right now" came into my head. I found that right now was actually always and despite loving my work, I realized that I needed to break away from the tedium of daily routine.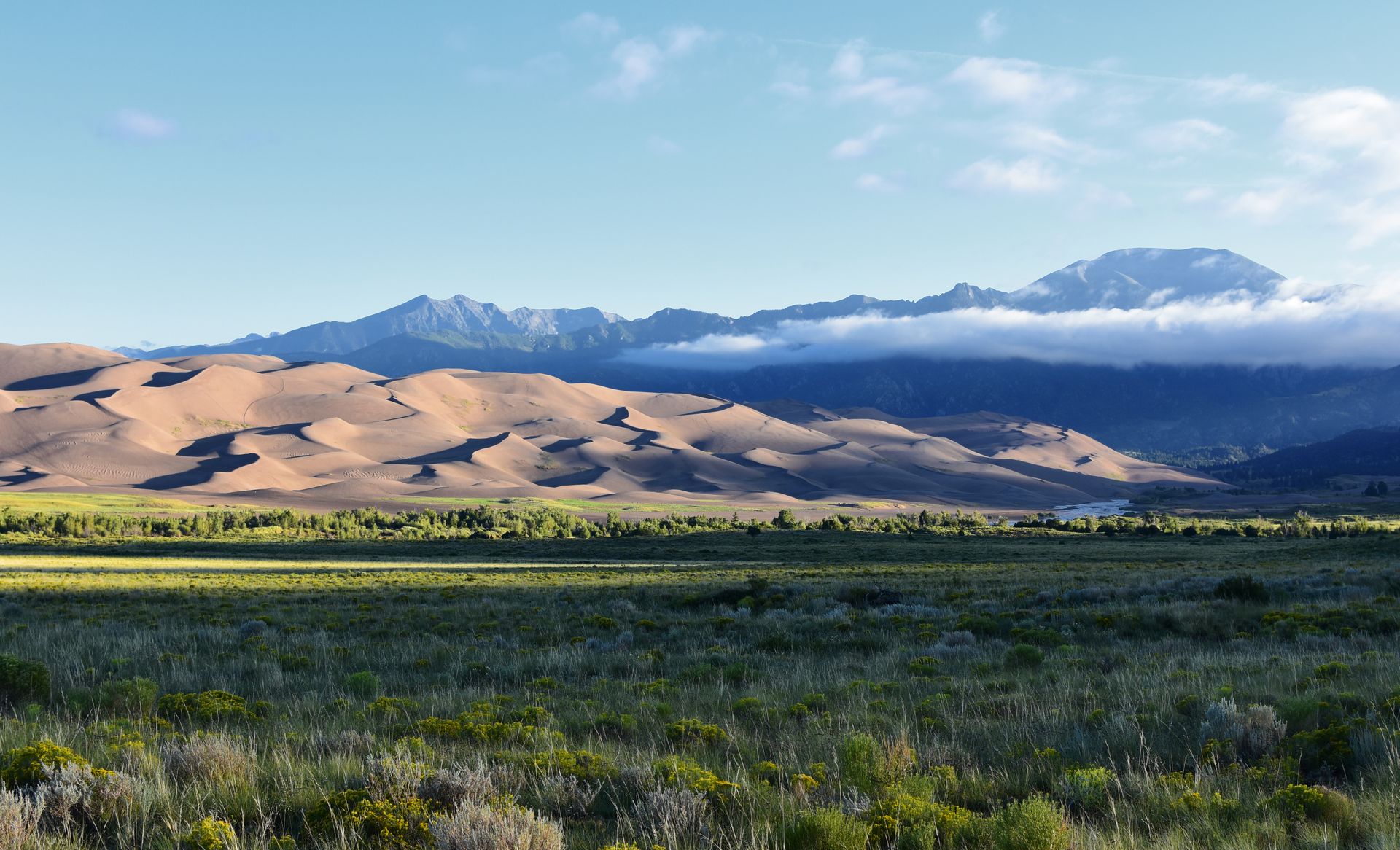 From Houston, I made the trek to Wyoming, but along the 1,300 mile drive, I discovered a park that managed to slip my attention. Needing a place to stay for the night, I found myself only 30 minutes from Great Sand Dunes National Park, in Colorado. So I pulled in to check it out, and was entirely blown away.
Colorado - A Hiker's Wonderland
After living in the North East for my entire life, Colorado just seems unfair. Some states maybe have a few parks, other states hardly have any, and while I firmly believe that you can find beauty in nature anywhere, I also believe that Colorado is entirely special. The state has everything, and when I thought I had seen it all, I was blown away once more. I was about halfway to Wyoming from Texas and needed a place to stay for the night. I found that I was two hours away from a national park I had never visited. I never heard anything about Great Sand Dunes National Park, but the name alone was enough for me to drive a few hours out of the way for a place to stay.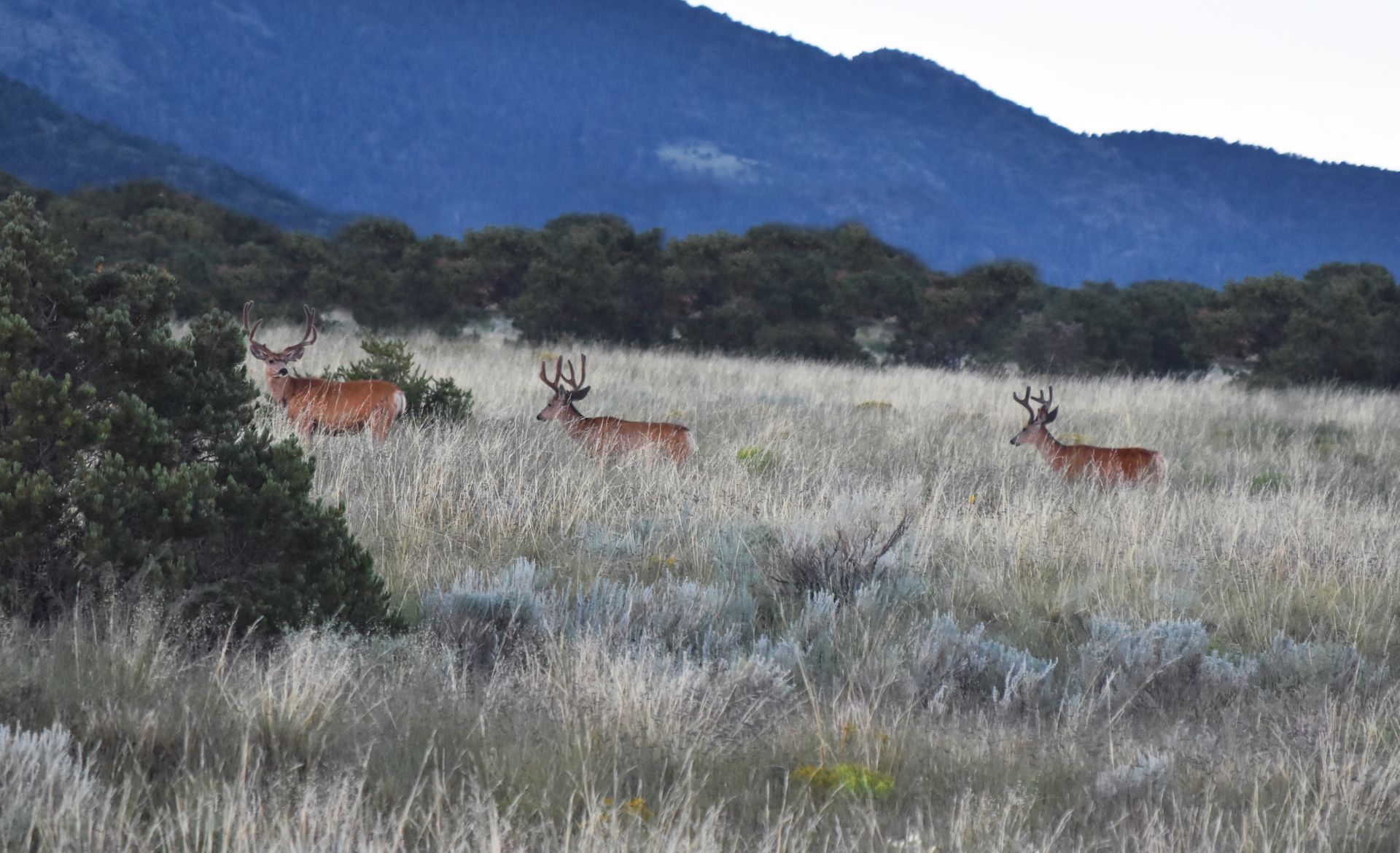 I had no clue what to expect, but knew better than to let my guard down - Colorado has surprised me many times before and I wasn't about to get caught flat-footed again. But there was no helping it this time, the Dunes astonished me.
Unfortunately, I was only able to stay one night in this amazing park, I had nowhere near enough time to explore, but I quickly placed it on my 'revisit list'. The night I spend among the Dunes was an incredible experience; it was also my first solo night camping.
The Great Dunes
As I approached the park, there was no evidence of deserts, and certainly no evidence of the largest sand dunes in North America. In fact the entire surrounding area was incredibly lush and green. I rounded a bend, and sitting right there, were massive dunes. They were contrasted with the greenery that was everything else. Nature has baffled me before, and many places in Utah left me thinking "how on earth did nature come up with that", but this was different. The dunes were so massive, and so out of place, my reaction was to simply laugh.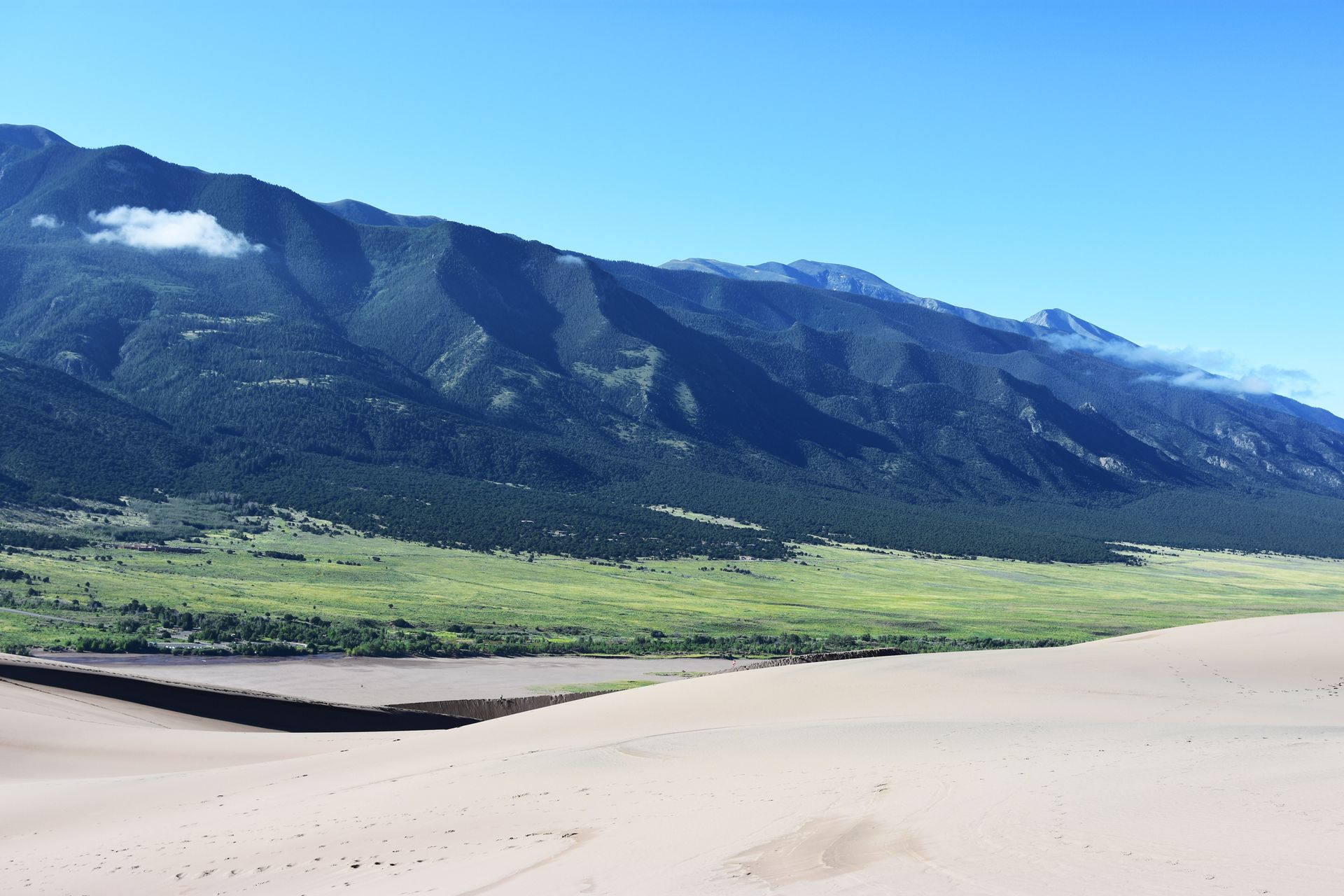 Having never hiked on a true dune before, I was excited to get some sand in my boots. I found that you can actually rent sleds and brave the riding down the ridge lines. I decided that I wanted to live to at least see the eclipse, so I held off on getting a sled (though I will definitely get one next time I visit). To get to the sand, there was a very shallow stream that needed to be crossed first. The stream was freezing. I thought both the temperature and the water were also out of place.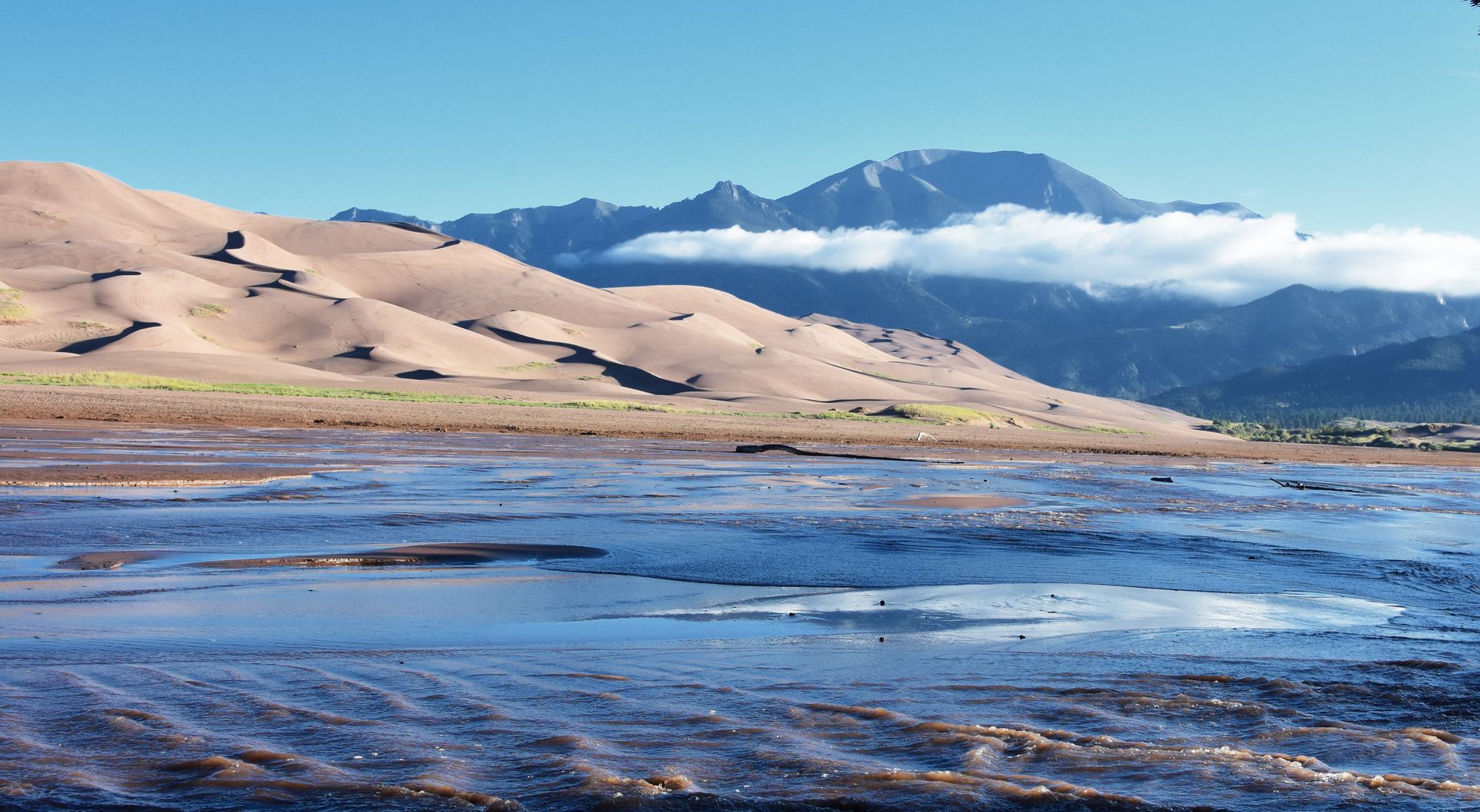 Completely different worlds exist on either side of the shallow stream. These two views express the dramatic contrast between the sandy tan and lively green realms. The juxtaposition of the dunes seemed more like a flaw or error, in the rest of the Colorado landscape.
A Night Among Giants
I didn't even hike a 'trail'. The dunes themselves are considered a wilderness area, you can walk as far as you want. Don't underestimate the dunes, unlike movies, climbing even a single 700 foot dune is extremely exhausting.
I also have to say, that the campsite in the dunes has to be one of my favorite to-date. It was so surreal having the gigantic dunes blocking my view in every direction. The sand under my tent was soft and warm, and I slept extremely well.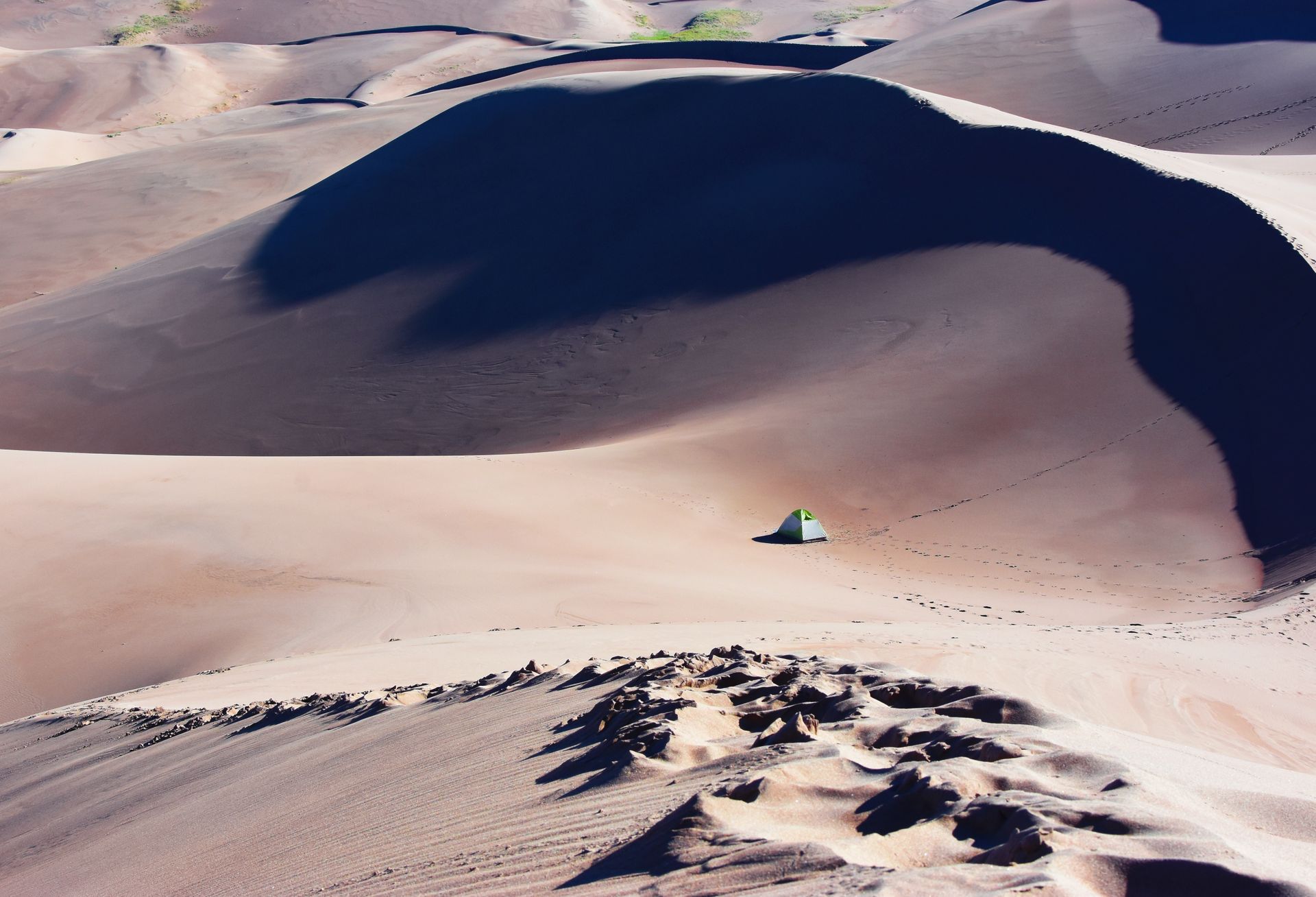 I wasn't ready to leave, but I had people to meet and mountains to climb in Wyoming. So without even taking a single 'real' hike, Great Sand Dunes National Park left an incredible impression on me. I can't wait to go back and explore the sands. If you have ever dreamed of exploring the mystical Arabian deserts, or braving the Sahara, I would recommend checking in your own back yard first. You will be amazed at what you might find.